Texas School Shooting By 18 Year Old Salvador Ramos Killed 19 Students
Thangaraja Palaniappan (Author)
Published Date :

May 25, 2022 16:46 IST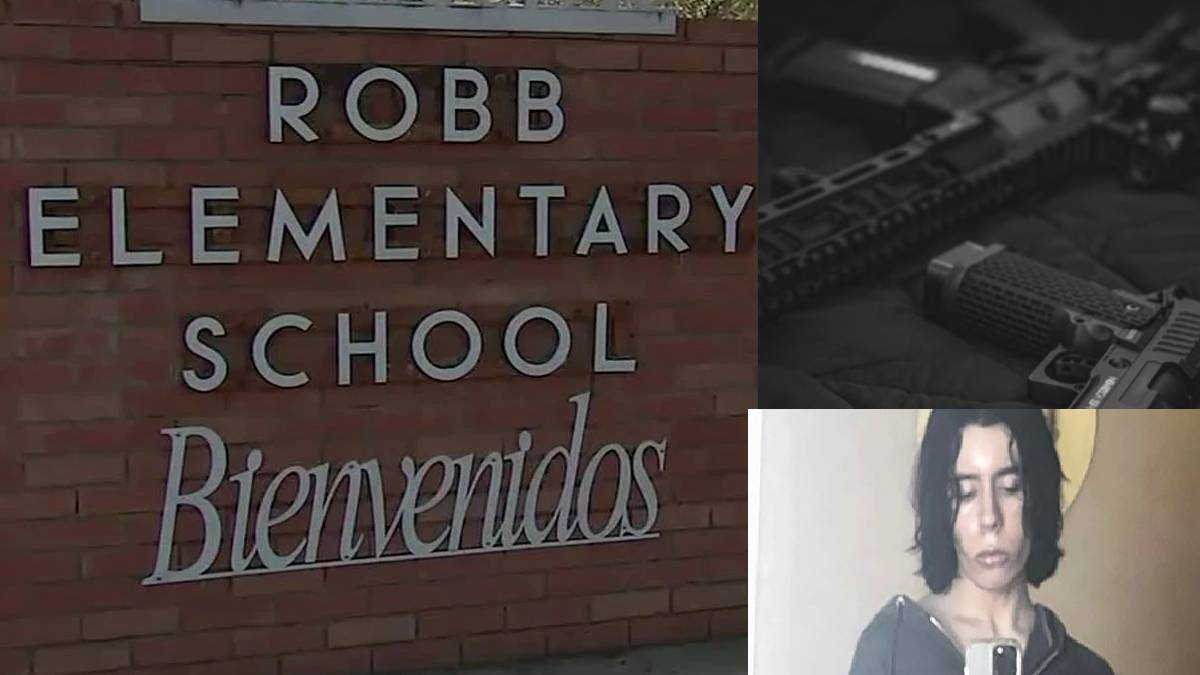 A shocking incident of an 18-year-old boy Salvador Rolando Ramos has stirred the US state of Texas. 21 people, including 19 children, have been killed in a shooting at Rob Elementary School in the US state of Texas. He walked inside Robb Elementary School with a handgun and a semiautomatic rifle, wearing body armour, and began fire on the students. The motivation of the Shooter is unknown.
Police say that Salvador Rolando Ramosalso shot his grandmother at home before coming to school. Ramos was also reported killed in a retaliatory attack by authorities.
And to shock, Salvador Rolando Ramos had earlier shared information about the shooting attack on his Instagram page by tagging @epnupues. Earlier, Ramos shared selfie photos with guns on his Instagram page. Following this, Ramos tagged an unknown woman and sent a text message saying that he "got a Lil secret."
He was asked why he tagged her in the photo with the weapons, and she expressed her fear. He texted, "You gonna repost my gun pics," from his Instagram Id @sal8dor_ direct to the girl on May 12. She replied What, What your guns gotta do with me. Salvador Ramos replies, "Just wanted to tag you." For which she replied, " I'm confused."
Again, the next morning, by 5.43 Am, he messaged her, " I'm about to. "She asked. What about to?" He replied I'll tell you before 11. I'll text you in an hour, but you have to respond. I got a Lil secret, I wanna tell u."
After reading this, the woman replies, I might be taking a nap cause I am really sick, but if I'm awake, I will." Around 9.16 am, he messaged her, "Ima air out."
Authorities say the mess began when the 18-year-old suspect, Salvador Ramos, shot his grandmother in his house. He drove away from the scene and crashed near the Robb Elementary School in Uvalde, Texas, about 80 miles west of San Antonio.
Later, he went on a deadly action that ended when he was shot and killed by police. The Uvalde Police Department confirmed on Facebook about the incidents.
They posted, "Update @ 1:06 Shooter is in Police Custody, Update @12:38 Reunification Site for Robb Students: Robb Elementary students are being transported to the Willie DeLeon Civic Center for reunification. Source: Uvalde CISD UPDATE @ 12:23: The scene remains active. Parents are asked to pick up students at the Sgt. Willie Deleon Civic Center. ACTIVE POLICE SCENE AVOID THE AREA, Large Police presence at Robb Elementary, 715 Old Carrizo St. We ask the public to avoid the area.Uvalde CISD, City of Uvalde."
It is reported that Salvador Rolando Ramos was not on good terms with his surrounding people. He was dropped out of school after repeated bullying. "He missed long periods of high school, classmates said, and was not on track to graduate with them this year," a report said.
The Washington Post, quoting one of his friends, said, "About a year ago, Ramos posted on social media photos of automatic rifles that 'he would have on his wish list."
Ramos worked as a night manager at Wendy's. His colleagues at work said he "went out of the way to keep by himself", and nobody really knew him. This fierce attack shocked the American people. The public has demanded an immediate end to the growing gun culture there.