Trump to Mark 75th Anniversary of D-Day at Normandy
Nisha Gowri (Author)
Published Date :

Jun 06, 2019 19:25 IST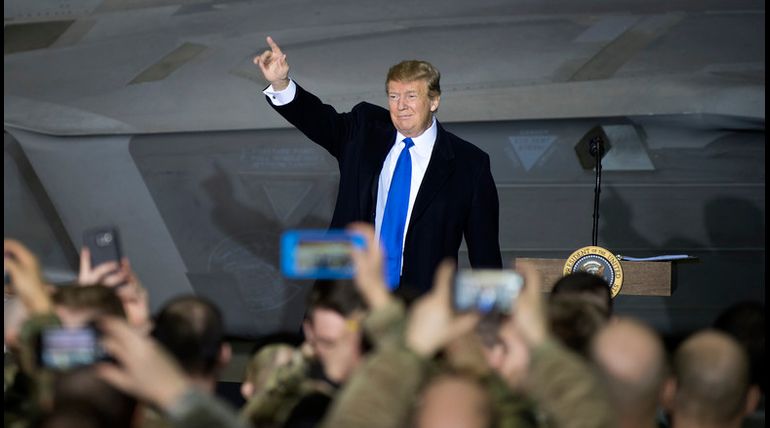 Trump on this day will be in the beaches of Normandy, France to pay tribute to the 75th anniversary of D- Day invasion and the surviving veterans. This is so memorable that it changed the course of World War II. It is another chance for Trump to sing glory about the alliances and military services in the backdrop of defending his decision not to serve in Vietnam. World leaders will also take part in the tribute. Trump may give a speech when touring the beaches or an American military cemetery. And also 300 World War II veterans are also to attend the seaside tribute.
So what exactly happened at Normandy? Normandy saw the landing operations on 6 th of July 1944 which was the allied invasion in Operation Overlord during the Second World War. There was also a codename for this operation called Operation Neptune and refers to this name as D- Day. It is known to be the largest seaborne invasion in history. It had 5,000 landings and assault craft, more than 200 escort vessels and minesweepers. The operation was for the liberation of Germany from Nazi and thereby laid the foundation of the Allied victory on the Western Front.
Many participants are prisoners in Rundstedt's command taken from the Eastern Front. German causalities were estimated at 4,000 to 9,000 people. Allied causalities were 10,000 and more than 4,000 were confirmed dead. After many destructions, what stands are war memorials and spots for tourism. The Beny–sur– Mer Canadian War cemetery, The La Cambe German war cemetery and the Normandy American Cemetery and Memorial.