Trump Trounces India's Exports by Terminating its Preferential Trade Status
Vijayan Sankar (Author)
Published Date :

Jun 02, 2019 10:29 IST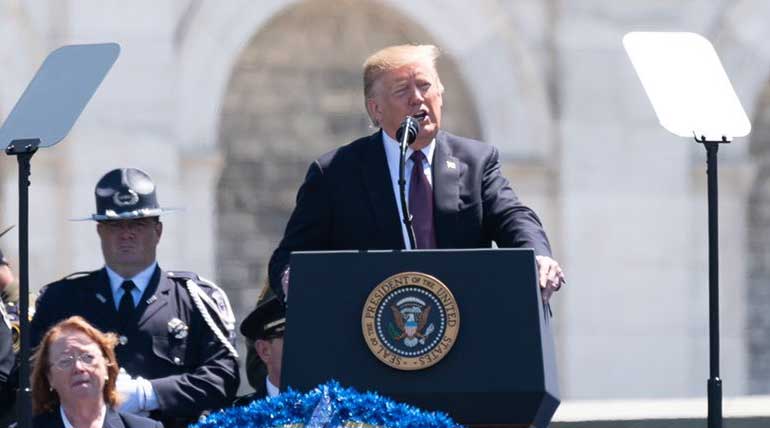 Trump trounces India's exports by terminating its preferential trade status. Yesterday the US President Donald Trump announced the termination of India's preferential status from June 5. It comes under the GSP or Generalized System of Preference, which was America's oldest and largest trade preference program. And the biggest beneficiary of it was India with 5.7 billion dollars duty-free imports by the US. With yesterday's Indian Government's announcement of 5.8 % quarter GDP and a 6.1 % unemployment rate, Trump's decision comes as a big blow for India.
How will India be affected by this announcement? Already India is beleaguered by the deteriorating economy, and Trump's termination of the special status will worsen the situation. It is because of the duty-free 5.7 billion dollars import by the US from India will be charged with a high tariff of duty. It will widely affect various sectors of the manufacturing field, which includes 2000 products and increase unemployment. Mainly the textile industry will be the worst affected due to this announcement. It will also reduce the export revenues of the Government.
Why this announcement by Trump now: Already on March 4, Trump had warned about his intention of terminating the preferential trade status to India. His notice period of two months of removing India from the GSP program as a beneficiary developing country ended on May 3. Even overthrowing the strong objections by US Senate members, Trump has made this announcement. He argues that New Delhi has failed to assure the US that it is willing to provide equitable and reasonable access to its market in numerous sectors.
For decades the Us has been the trusted business partner of India and was the root cause of its development. But with this termination and with the reeling GDP lowest in five years and unemployment rate lowest in 45 years, India faces an uphill task for the future.