Ukraine Russia War In Detail: What Is Happening In Ukraine?
Sophia Loren (Author)
Published Date :

Feb 25, 2022 10:10 IST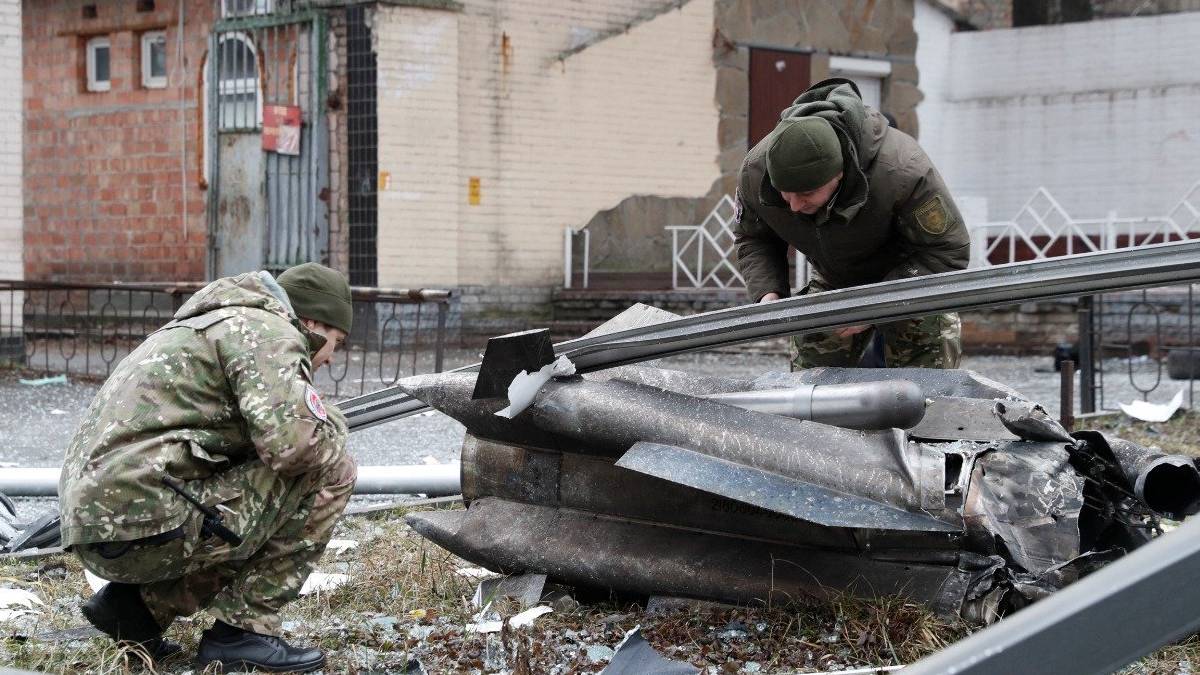 The trending topic that is high on talks globally is the Russian Ukraine crisis. People knew that Russia was attacking Ukraine and trying to invade the entire country. The entire world knew that there was a serious mess between Russia and Ukraine, but the complete details on this issue are unknown for many people. Let us now check into what is happening in Ukraine currently.
Russia is preparing for talks with the West yesterday, despite US forces' imposition of various sanctions on Russia. Russia announced Luhansk and Donetsk as the independent country recently, and there are high chances that Russia will take control over complete Ukraine as their militant power is enormous. Russia invaded a few areas on February 22.
When the talks regarding the war were spoken, Nato voiced in support of Ukraine threatening Russia. When the war started, all the Nat countries implemented only sanctions on Russia; instead, none helped Ukraine by giving physical support. The militants in Luhansk and Donetsk are strong, but they are with Russia.
Even the neighbouring country Belarus is ultimately helping Russia. Few armies of Russia is spotted in Belarus. In this situation, the US failed to stand with Russia. Nato countries implement sanctions on Russia. Countries are not quitting their business with Russia.
After the Kremlin launched an air and military attack on Ukraine, Germany stated the EU, NATO, and the G7 would work together to impose heavy sanctions on Russia.
President Joe Biden stated on Wednesday that the US would impose sanctions on the corporation responsible for the construction of Russia's Nord Stream 2 gas pipeline, escalating sanctions against Moscow after it recognised two breakaway republics in eastern Ukraine.
"This is going to impose a severe cost on the Russian economy, both immediately and over time," Biden said. According to Biden, the penalties target Russian banks, oligarchs, and high-tech industries. The US and its partners will freeze the assets of four major Russian banks, impose export restrictions, and sanction billionaires.
Meanwhile, the United Kingdom and the European Union have imposed sanctions on Russia to deter military aggression, despite Russia's refusal to back down. Aeroflot, Russia's national airline, has been barred from flying to the United Kingdom, and Russian diplomats have been denied priority access to the European Union (EU).
Antonio Guterres, United Nations Secretary-General, pleaded with Russian President Vladimir Putin to stop the war against Ukraine in the name of Humanity. He requested, " President Putin, in the name of Humanity, bring your troops back to Russia. In the name of Humanity do not allow to start in Europe what could be the worst war since the beginning of the century."
Meanwhile, Ukrainian Ambassador Igor Polikha said that Indian Prime Minister Narendra Modi should contact Russian President Vladimir Putin to end the war. According to Ukrainian Ambassador Igor Polikha, "Russian President Vladimir Putin will listen to Indian Prime Minister Modi. I do not know how many world leaders Putin might have heard. But, I have hope in Modi."
Indian Prime Minister Narendra Modi spoke to Russian President Putin on the phone in this situation. He then called for an immediate end to the attack happening against Ukraine. PM Modi also stressed that any issue should be resolved through negotiations. At the time, Russian President Vladimir Putin briefed Prime Minister Modi on the Ukraine issue and current developments.
It is reported that Indian Prime Minister Narendra Modi held a meeting of the Union Defense Cabinet last night to discuss the impact of the Russia-Ukraine war tensions. The meeting was attended by Union Defense Minister Rajnath Singh, Finance Minister Nirmala Sitharaman, Home Minister Amit Shah and Minister of External Affairs Subrahmanyam Jaishankar.
People attend an anti-war protest in Saint Petersburg, Russia, amid Vladimir Putin's invasion of Ukraine. The photo of the public crowded near Saint Petersburg is going viral on social media.