Ukrainian President Zelensky Vows To Defend, New Video Release
Sophia Loren (Author)
Published Date :

Feb 26, 2022 11:24 IST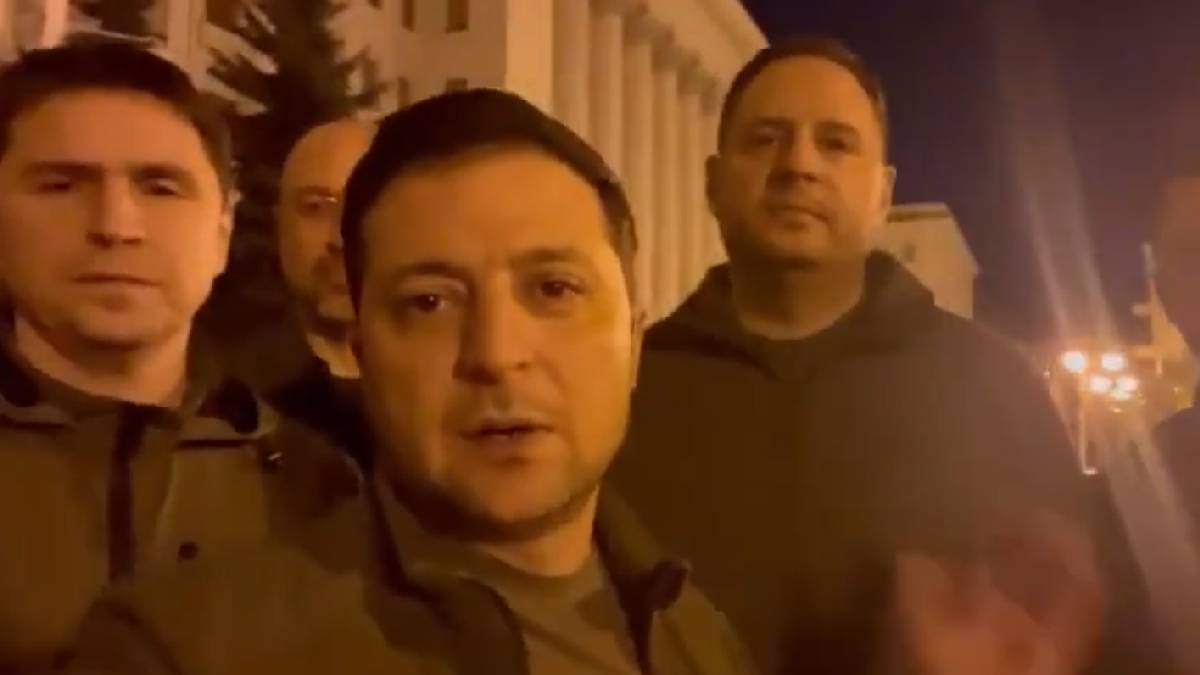 The recent video released by Ukrainian President Zhelensky is going viral on social media. The invasion of Russia has caused a great stir globally. All monitor the pathetic situation of Ukraine, but the nations are helpless. Even Afghanistan Taliban has stated to go for peaceful dialogues without conflict.
As Russia's war on Ukraine continues for the third day, Ukrainian President Zhelensky has released a new video. In it, he was working with key military officials to defend the capital against Russian invasion.
"We're all here. Our military is here. Citizens in society are here. We're all here defending our independence, our country, and it will stay this way," Zelensky said, standing outside the presidency building. In this video, which runs for about 33 seconds, President Volodymyr Zelensky is dressed as a soldier. This video is currently going viral on the internet.
However, Russian President Vladimir Putin has made it clear that the war will not end until Ukraine surrenders. Putin also strongly warned countries imposing sanctions on Russia, saying that Russia would take such action against countries that intervene in Russia's action, which history will remember.
Ukraine, meanwhile, is fighting bravely, even though Russia has the most significant military. Meanwhile, Ukraine says more than 1,000 Russian soldiers have been killed. Various countries, such as Britain and the United States, have already begun to announce sanctions for Russia's action. It is noteworthy that the EU had also agreed to freeze the assets of Russian President Putin and the Russian Foreign Minister.
?Президент України Володимир Зеленський:
"Всі ми тут - захищаємо нашу Незалежність, нашу державу! Так буде й надалі. Слава нашим захисникам і захисницям! Слава Україні!??" pic.twitter.com/hojX94ONDI

— Defence of Ukraine (@DefenceU) February 25, 2022