United States calls India Exit from the Duty Free Import as a Done Deal
Nisha Gowri (Author)
Published Date :

May 31, 2019 17:12 IST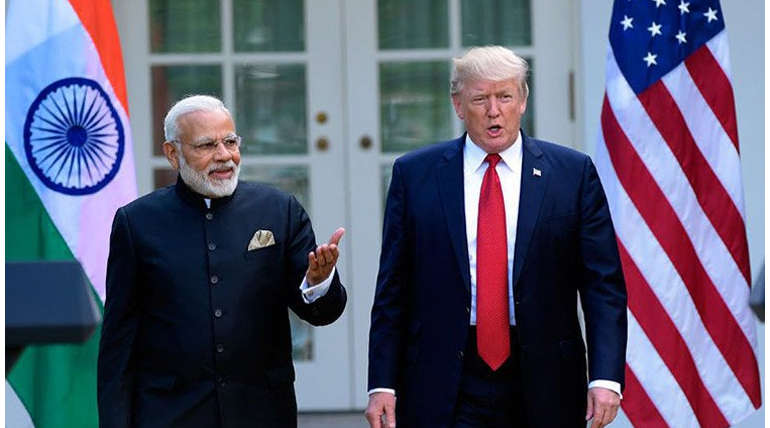 India Free from the Generalized System of Preferences
The administration of Donald Trump in March said that it removes India from the Generalized System of Preferences. It stated that it gives favourable access to goods from developing countries. The United States decision calls this action of removing India from an important trade pact to be a done deal despite Washington's desire to have a close relationship with the re-elected Prime Minister of India.
Relationship Between India and US Administration:
This can be changed if India allowed more access to American firms in the Indian markets. From the standpoint of US says that the Indo – US ties may be like Turkey conversations if India goes ahead with its purchase of Russian S – 400 missile defence systems. United States have acclaimed Modi's post-election remarks which have emphasized inclusion and a warm relationship between the US and the Indian administration.
Yet, there is an opportunity to pull back from this decision going into effect. The United States has announced plans to pull out India from the Generalized System of Preferences as India did not provide assurance for equitable and reasonable access to markets. Markets are in need of the dairy and the medical devices from the American Companies.
It also includes Indian data localization. It makes the foreign IT companies store Indian operations data on India based servers and e-commerce rules which demands to regulate online retailers' supply chain. Through this, it ultimately aims to prevent monopolistic practices.
India Beneficiary Through this System:
India was one of the largest benefitted countries from the Generalized Preferences System. In the year 2018, it sold 6.3 million US dollars worth goods to the United Nations. However, India tells that this would not affect India and even estimates 190 million US dollars volume of goods will not be affected. Yet, people are scared whether this would make buyers switch to other cheap products.