Case Result: Who Will Win Defamation Trial Johnny Depp Or Amber Heard?
Sophia Loren (Author)
Published Date :

May 27, 2022 12:09 IST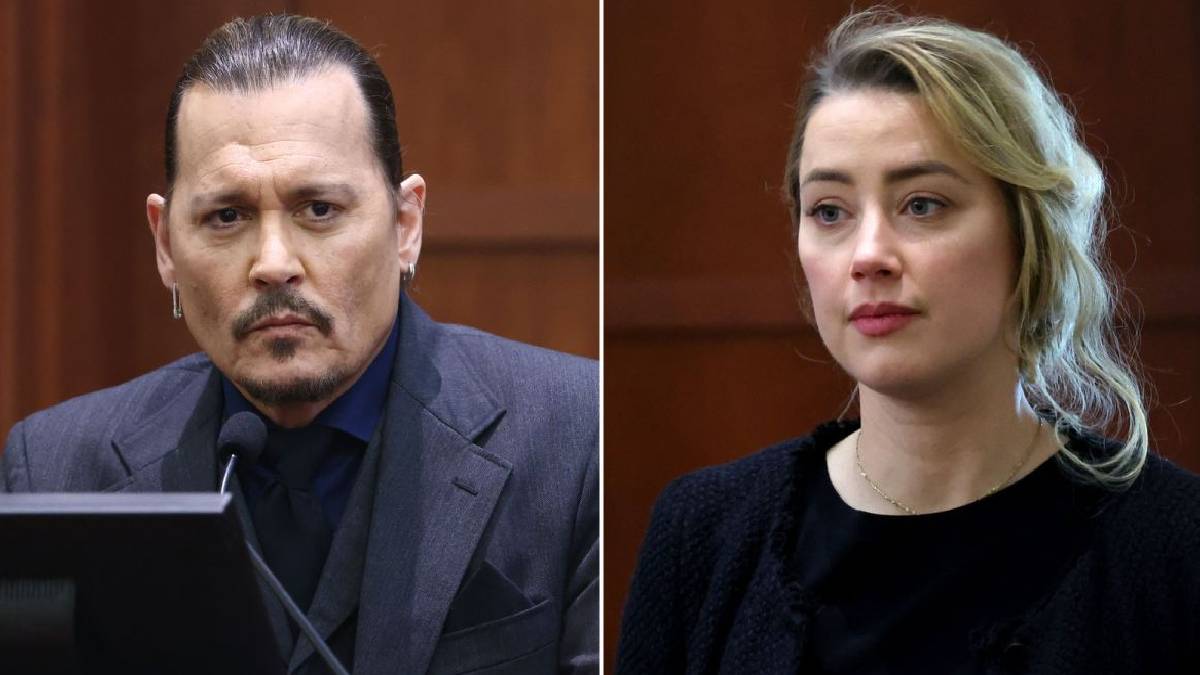 Johnny Depp gained global attention for his role in 'Pirates of the Caribbean'. He fell in love with American actress Amber Heard, who was 22 years younger than him. Their love bloomed, and they got married in 2015. They later divorced in 2017 which shook the media.
Also Read: Details To Know About Johnny Depp And Amber Heard Defamation Trial
After the divorce, Johnny Depp paid Amber 7 Million Dollars as a Divorce settlement. She pledged that she would donate the money to the charity. According to Terence Dougherty, chief operating officer of the American Civil Liberties Union, Amber Heard has neglected to pay her previously agreed $3.5 million payment from her divorce settlement (ACLU).
Dougherty said that Heard, 36, agreed to contribute half of her $7 million divorce settlement to the ACLU. The remainder went to Children's Hospital Los Angeles in a pre-recorded deposition aired in court. According to him, the ACLU had only received $1.3 million in her name when the deposition was recorded in December 2021.
After the divorce, Amber Heard made several sensational allegations against Johnny in 2018, including that Johnny had severely beaten her during her married life. This created a stir globally. It was hard for the Johnny Depp fans to accept that she had done domestic violence and physical abuse.
Jhonny sued Amber for $50m over an article she wrote in The Washington Post in 2018, in which she described herself as a "public figure representing domestic abuse".
Amber had counter-sued him for $100m, claiming Depp defamed her when his legal team referred to her claims as "fake" and a "sexual violence hoax".
This defamation trial has been going on for the past three weeks. Amber Heard, who appeared in court, also made several other allegations against Johnny. Unable to control his emotions as she talks about Johnny slapping himself for the first time, she bursts into tears. She told the judges that Johnny Depp had physically abused her several times.
The witness from both sides came forward to share their views. Witnesses were in the majority on behalf of Johnny Depp. It is still not yet revealed whether the allegations against Johnny Depp were true or false. The case was an interesting watch with many twists and turns.
In this case, Johnny Depp, who testified in court yesterday, said, "No human being is perfect, certainly not, none of us, but I have never in my life committed sexual battery, physical abuse."
Johnny Depp continued, "It's insane to hear heinous accusations of violence, sexual violence, that she's attributed to me. All these outlandish, outrageous stories of me committing these things." Such accusations are "Horrible, ridiculous, humiliating, ludicrous, painful, savage, unimaginably brutal, cruel and all false."
Johnny Depp said he brought legal action because he needed to address "what I've been carrying on my back, reluctantly, for six years."
On the final day of witness testimony, Amber Heard said she said about the threats she faced. "I am harassed, humiliated, threatened every single day...People want to kill me, and they tell me so every day...People want to put my baby in the microwave, and they tell me that. "
"I receive hundreds of death threats regularly, if not daily, thousands since this trial has started, people mocking my testimony about being assaulted, "It's been agonising, painful, the most humiliating thing I've ever had to go through," Amber Heard said. "I just want Johnny to leave me alone... this is horrible. This is painful. And this is humiliating for any human being to go through."
Now the question among the fans and common people who are aware of this defamation trial is Who will the trial, Johnny Depp or Amber Heard? It is really hard to find the Perjury in this case as the witness, and Amber Heard often uses the word "recall" and other words related to this.
Who is lying in a Defamation trial? Itself cannot be said accurately. Both teams have committed their sufficient evidence and brought needed a witness to prove their sides. Is this Johnny Depp's case or Amber Heard's Case? Camille Vasquez, Johnny Depp's lawyer nailed the cross-examination with Amber Heard. Ben Chew and Camille Vasquez gained special attention and fans in the Johnny Depp case.
Now, it is eager to know the result of the Jhonny and Amber Heard defamation case. Since it is a big profile case, many people have watched the trial globally for the past six weeks.