Will Kulbhushan Jadhav will be freed today by the International Court of Justice?
Vijayan Sankar (Author)
Published Date :

Jul 17, 2019 16:25 IST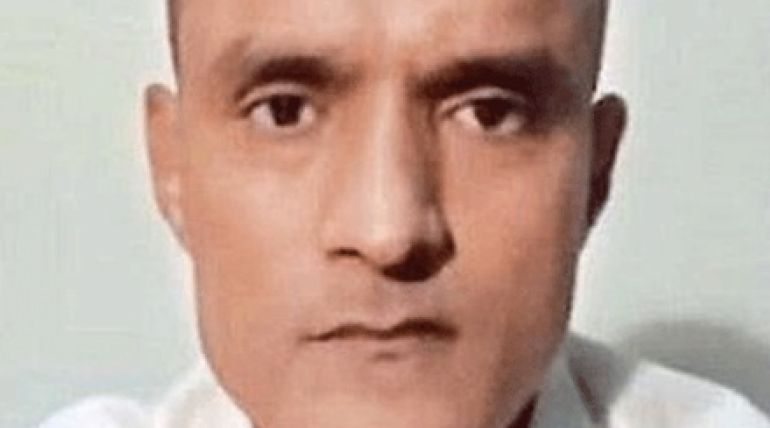 Will Kulbhusan Jadav will be freed today by the ICJ?
Kulbushan's life to be saved or not by the International Court of Justice will be known today at 3 PM (6 PM IST).
Kulbhusan Jadav is a formal Indian navy officer arrested in 2016 and sentenced to death by Pakistan in 2017.
Today is an important day not only for the life of Kulbhusan Jadav but for the Indo-Pakistan relationship. The International Court of Justice at Peace Palace in Hague, Netherlands will be pronouncing the judgment at 3 PM (6 PM IST) on the petition filed by India against Jadhav's death sentence.
The 15 Judge bench will announce the judgment recording all the Judges' consent or dissent of the majority decision.
Why a formal Indian naval officer sentenced to death by Pakistan?
Jadav aged 48 years was a retired naval officer who was conducting his business in Iran. On the arrival of the Iranian President Hassan Rouhani's to Pakistan, Jadav was abducted from Iran by the Pakistan intelligence agency and was blamed of espionage.
It was an attempt by Pakistan to malign the Indian's reputation and good relations with Iran. Pakistan's version was Jadav being a RAW or Research and Analysis Wing agent of India entered into Balochistan via Iran on 3rd March 2019.
Who sentenced Jadav to death?
A Pakistan military court during 2017 by "farcical trial" sentenced Jadav to death. India on its mission of retrieving the formal naval officer filed a petition before the ICJ praying for two orders. One is the revocation of the death sentence and the other is to annul the trial immediately and release Jadav.
On hearing the Indian plea, the ICT on 18th May 2017 has suspended the sentence of Pakistan. The long wait of Kulbushan, his family and India will come to an end today at 3 PM (6 PM IST).
What could be the verdict of ICT today?
Kulbhusan Jadav may be possibly relieved of the death sentence. But his release by the Pakistan military and sending him back to India seems to be a rare possibility. It is because of the restrictions of the ICJ over its member countries. Since it also involves the bilateral relationship of two arch-rival neighboring countries of Asia, a lot of countries awaits the verdict of the ICJ.
Hope Kulbhusan is first saved from death and then freed to India and also for a peaceful relationship between the neighboring countries for peace and prosperity.