World Refugee Day - Alarming Facts about Refugee around the World
Nisha Gowri (Author)
Published Date :

Jun 19, 2019 18:14 IST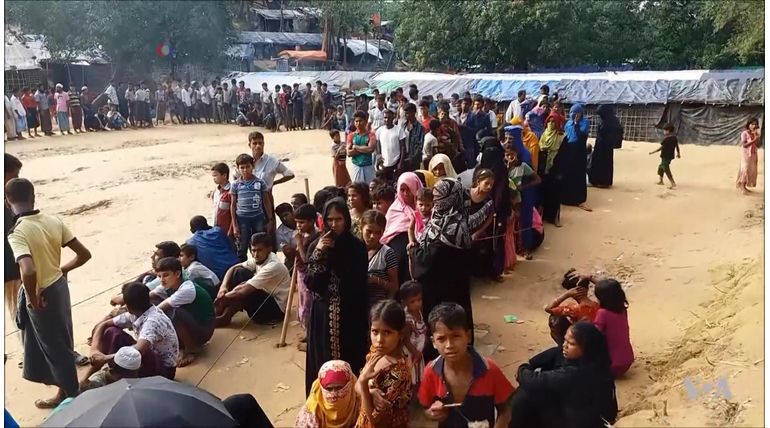 On June 18, 2019, the UN Refugee agency chief said that 71 million people have been displaced worldwide from war, persecution, and other violence. Dubai has reported that every second Refugee in 2018 was a child and around 111,000 of them where alone without their families. In Uganda 2800 Refugee children wear aged 5 or below alone. These shocking statistics were released today by the United Nations High Commissioner for Refugees ahead of the world Refugee day which is marked on June 20.
This is considered to be the highest level of Refugee migration according to the UNHCR in the last 70 years. The data reveals that almost 70.8 million people were forcibly displaced. Most of the refugees worldwide come from just 5 countries and they are Syria (6.7 million), Afghanistan (2.7 million), South Sudan (2.3 million), Myanmar (1.1 million), Somalia (0.9 Million). This figure of 70.8 million is old as the crisis in Venezuela still only partly revealed. It is said that about 4 million from Venezuela have left their country making this among the world's biggest recent displacement crisis.
Though there is a strong voice for the need of international Refugee protection, only around half a million have taken the step for formally applying for an Asylum. In the details of the annual UNHCR Global Trends report meant to cross the world is more based on the data. These figures confirm that there will be a long term rising in the people displacement. Among these 17.8 million figures in the Global Trends report, there are three major groups. the first group includes two people who are forced to leave their country because of conflict, war or persecution.
These include 5.5 million Palestinian refugees. The second group is the Asylum seekers they are the people outside their country of origin and receiving International protection but they are waiting for the outcome of their claim to Refugee status. The third category is the internally displaced people. As the very name suggests they are the people who are displaced within the country to the other places. In 2019, every second Refugee was a child many alone and without your families.
Like a Refugee, she is most likely to live in a town or a city in a rural area or camp. high-income countries 2.7 refugees per thousand of the population on an average. Middle and low-income countries host 5.8 paths on an average. Poorest countries host a third of all refugees worldwide. The largest number of asylum applications in 2018 was from Venezuelans. About 341800 people Venezuela have applied for Asylum.