World War II Bomb that Exploded while Defusing in Poland.
Sivaranjani Soundararaj (Author)
Published Date :

Oct 14, 2020 13:23 IST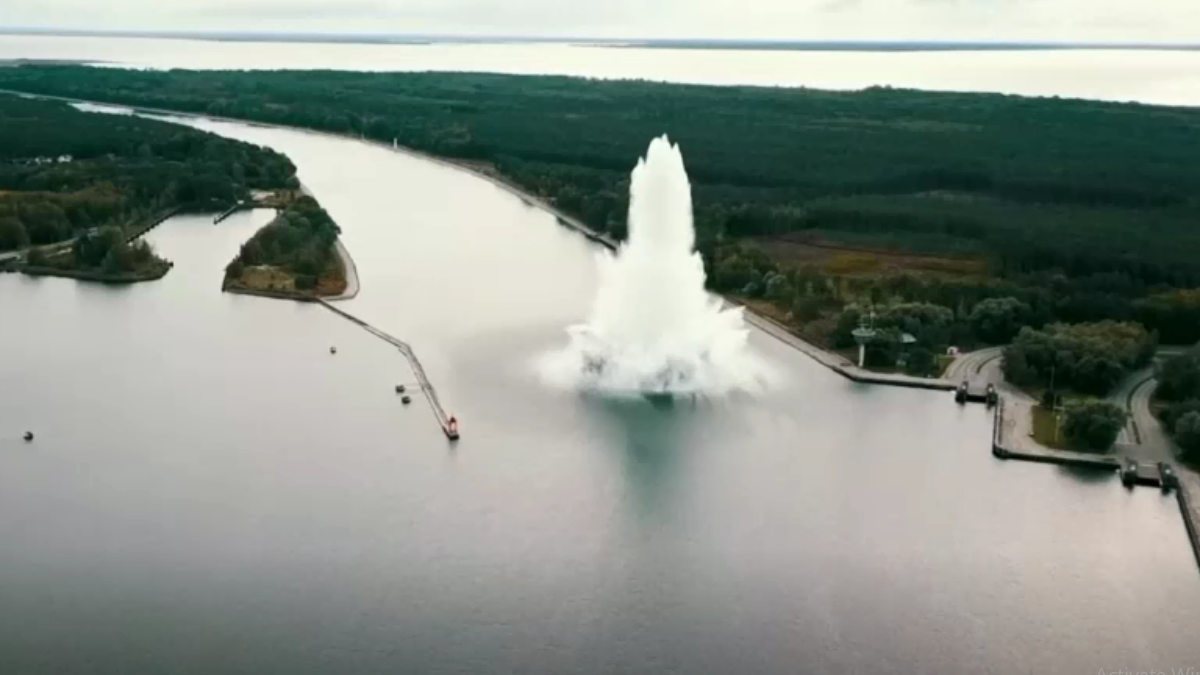 The unexploded ordnance dropped during World War II is routinely found in various countries. Thus, a World War II bomb was found in the Piast Canal in Poland. The bomb, which weighed more than 5,000 kilograms, was found to have been dropped by England in 1945.
As the Polish navy was actively involved in deactivating the bomb, it suddenly exploded underwater. Thus, the water rose like a wave to a height of several meters above the canal. However, Poland said there were no casualties due to the bomb, which exploded underwater.
It is said to have been one of the most massive bombs dropped during World War II. Regarding the casualties, 750 people were evacuated prior to the operation considering safety, and all are out of danger, including mine divers.
Designed by British aeronautical engineer Barnes Wallis, the bomb was dropped by the Royal Air Force in 1945 on a German cruiser.