Alternate Fuels Should Be The Best option Along With Electric Vehicle
Anusha Sathish (Author)
Published Date :

Nov 13, 2019 18:02 IST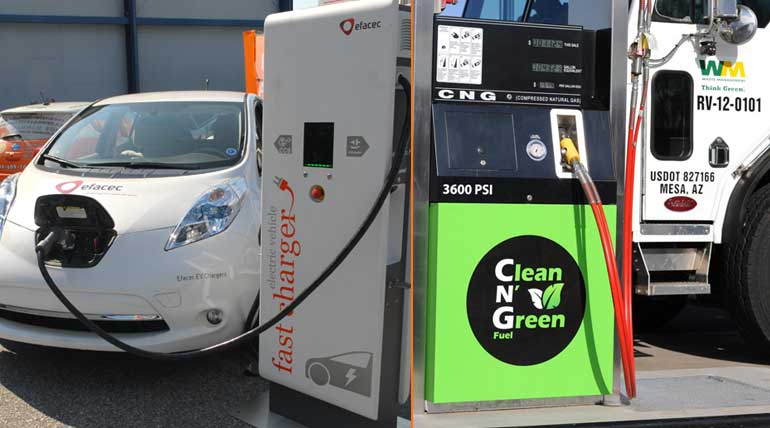 Alternative fuel options route should also be contemplated along with mainstream electric route: "All-electric by 2030" has gotten transformed to "30% electric by 2030," mulling over the feasibilities. Now, where are we sourcing the electric energy from? The only source predominantly available for us is coal and is already getting exhausted. Hence, moves to curb the pollution and CO2 level in the coming years should not only be done in the electric route but also in alternate fuel route.
"Government has plans to promote electric mobility, not at the cost of sacrificing the alternate fuel options," said Agarwal while speaking at a conference organized by the Society of Automotive Manufacturers (SIAM) on Cleaner Mobility beyond 2020: Automotive Sector as an Agent for Positive Change.
Oil imports day by day gets increased, and electric mobility would be materialized in some time. In order to control it, electric mobility cannot be looked at as a only option, but alternate fuels like CNG, ethanol are also considered. It cannot just work on electric mobility alone, as the source for the same is getting scarce. Wind Power, Solar Energy are the options which are at a very nascent stage now. Multiple technology goals will lead to sustained development, and the automotive industry leads the drive.
Electronic Buses: Bids from BYD-Olectra Sporting with Tata Motors and Ashok Leyland
As per the statistics, the transportation sector accounts for 6.7% of GDP. Diesel fuel is predominantly used in the Indian market, which is consumed 72%, followed by petrol 23% and other fuels like CNG, LPG covering the rest of the market. SIAM foresees that the government will install 6000 CNG stations by 2025 and 10000 stations by 2030 and cater more than 20 million CNG vehicles reported in Etauto.
Also, of late, FAME-II does not get the drive synonymous with FAME-I. Subsidiaries have got reduced in FAME-II, and people are a little hesitant to go for the electric-vehicle buy. As the government has plans to ply alternative fuel vehicles along with the electric mobility aspiration, the balanced and sustained mobility is obvious in the future.