Royal Enfield will have a Double-Digit Growth in Sales
Anusha Sathish (Author)
Published Date :

Nov 22, 2019 11:39 IST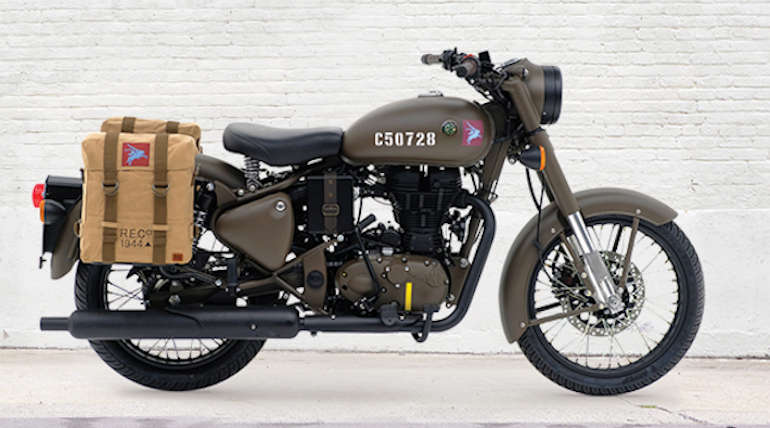 Royal Enfield aspires for double-digit growth to restore its momentum in the country
The homegrown Motorcycle manufacturer Royal Enfield is taking strategic plans under new leadership Vinod Dasari. Discontinuing certain segments, ratifying the new drive train are some of the plans getting experimented. For some time, the company posted negative growth, and the record retail sales in October has given the new CEO, the confidence to call it as a trough in the current wave. But the trough is the stage where bounce back to crest will happen in a stream.
"The sales volume from here will pick up and accelerate to double-digit soon. We already have hit bottom in sales and the introduction of new products alongside strategically staving off the non-performing investment-demanding products," noted Dasari.
The company is confident of attaining double-digit growth with the range of products supposed to hit the market. The economic sentiments are also hoping to get improved. During the downturn, the segment which will get hit badly is the high-end vehicle segment. But during recovery too, the segment will have the upper hand in terms of growth. Always amidst the chaos, an opportunity will be hidden. The only thing is to find out and capitalize.
Royal Enfield Thunderbird and Classic 500cc Bikes are to be Discontinued
The capital expenditure will no be cut off but will be utilized for new product development, capability building, and electric path. The capacity is already there, and no plans to invest in the same. The company also has come up with a new vision called Royal Enfield 2.0, which chains four broad action points such as expanding the product range, widening the geographical reach, solution selling instead of product selling, and leveraging the digital platform. "This will pave the way for building a global consumer brand from India," asserted Dasari.
The company also launched new entry-level variants such as Bullet-X and Classic Signals and forayed into small studio stores. In the last six months, 500 studio stores have been set up. This is to enhance customer access and connect. 10% of the sales is contributed by the Studio Stores now.
"Break-even" is achieved by 90% of the stores in three months, and close to 15 bikes are being sold in a month from each store. The volume growth is reported as 22% in the last fiscal cumulating to 8.3 lakh units reported Etauto.