Ajith Viswasam Screened for Visually Challenged with Audio Description - Ability Foundation
Anusha Sathish (Author)
Published Date :

Sep 12, 2019 23:58 IST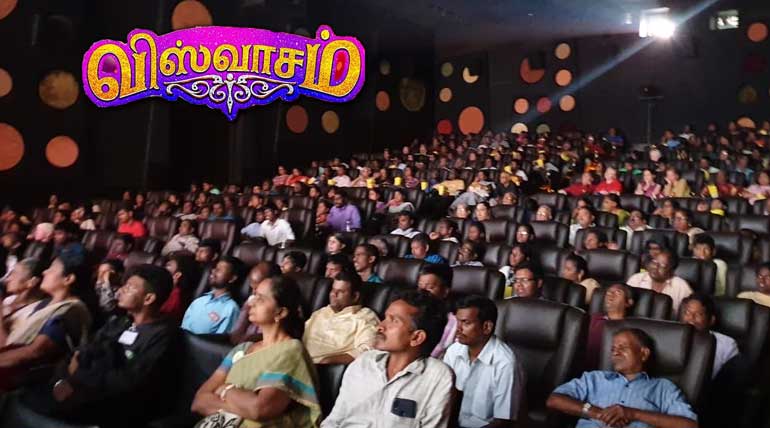 Thala Ajith Viswasam does show its generosity greatly: Ajith Kumar and Nayanthara's Viswasam movie was a big hit in the screen with daughter sentiment the best in the film. Ajith has set a new milestone with this movie with his exemplary acting skills. Everybody likes this movie as it kindles our emotions and feelings. This is not the movie only for physically fit but also for physically challenged proved the Director. Siva with Ability Foundation has screened the movie in SPI cinemas for visually challenged people with Audio Description.
The audio was fine-tuned "Audio Description", and it was screened for visually challenged. They were able to enjoy the movie with the crisp dialogues and BGM. Enhanced audio gives the best result, and everyone is enjoying the movie with aromatic popcorns which endorses the movie time. Viswasam (Trustworthy) indeed is trustworthy to all be it fit or challenged. These kind of movies are a real need now as the society is questioning about bonding and would love to be independent.
Independency is a much-needed asset to everyone but not at the cost of foregoing the relationship and sentiments. The climax of the movie brings tears in everyone's faces and this sect of the population is already challenging their life and the climax would have given them the feel a step ahead than the normal ones. The Director has played his part well by his lateral thinking of releasing the movie to visually challenged as well.