Darbar Movie News: AR Murugadoss on his Work With Rajinikanth For the First Time
Sivaranjani Soundararaj (Author)
Published Date :

Jan 09, 2020 16:33 IST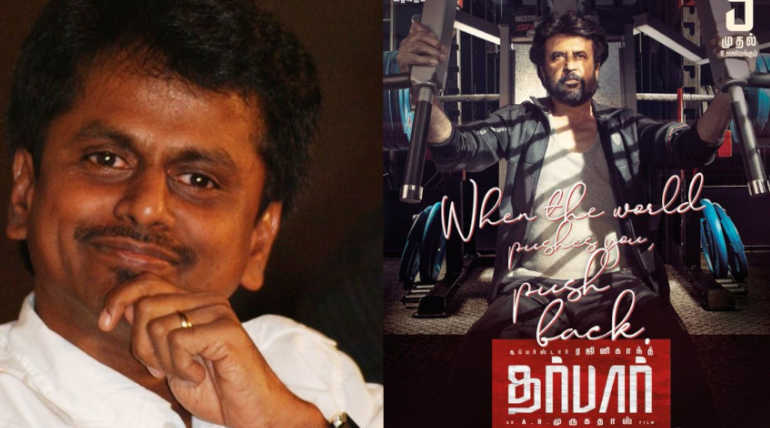 AR Murugadoss about Rajini in Darbar: Darbar, directed by A.R.Murugadoss, steals almost all theatre screens in and around India. Indian film director creates the film with the Superstar Rajinikanth for the first time after making epic hits like Ramana, Thuppaki. Ghajini fame film creator praises Superstar Rajinikanth's qualities on the sets depicting him as an intuitive actor who never involves in gossiping and indulges in other's work. Thalaivar himself is very down to earth and watches performances of all people irrespective of his shots without resting in the caravan.
Darbar releases today all over the world despite all the legal delays and opens as a mass entertainer for the Pongal celebration.
Following the burning of a police station in Mumbai, confidence in the police there is dwindling among the public. Thus, the police who work there are on the verge of quitting. In this context, Rajini, who is an encounter specialist in Delhi, takes over as Mumbai Police Commissioner with three conditions. Upon taking office, he rescues the daughter of a politician abducted by a drug gang.
Aditya Arunachalam (Rajinikanth) is sent to Mumbai to solve a drug problem in the city. Aditya is catching Ajay Malhotra (Pratheik Babbar), a drug supplier, the son of a big businessman. Hari Chopra (Sunil Shetty), the horrific gangster, backs 27 years to the country to avenge Aditya and his daughter Valli (Nivetha Thomas).
Whatever it is, action, father-daughter sentiment, romance with Nayanthara, comedy with Yogibabu in all the scenes, Rajini comes in as an active police officer with his slick acting.
Director AR Murugadoss has sculpted every scene for Rajini fans in Darbar. Comedy, action in the first half, and sentiment in the second half work out.
The biggest strength of the film is Anirudh's background music, sprinkling every BGM. The cinematography of Santhosh Sivan is a treat to the eyes portraying Thalaivar as terrific stylish even at the '70s too.