Asuran opening goes HOUSEFULL shows from morning: potential for National Award
Anusha Sathish (Author)
Published Date :

Oct 04, 2019 12:33 IST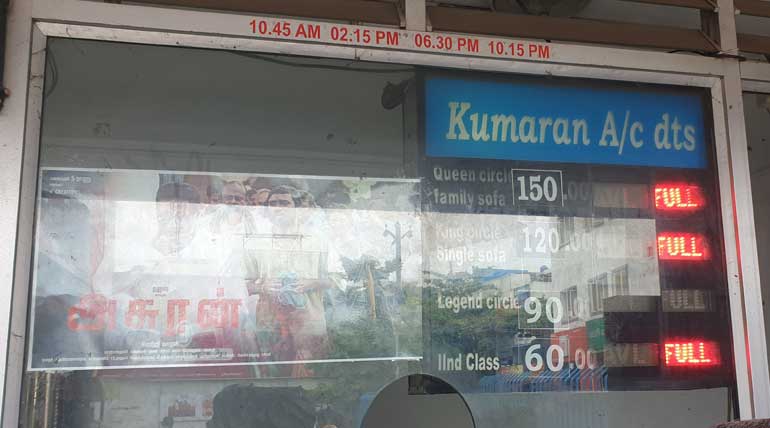 Asuran opening shows hooks the audience on the screen-Engaging movie has the potential for "National Award"
Asuran opening shows indicates HOUSEFULL board in most theatres. Dhanush-lead Asuran movie for the past two weeks created much buzz in social media and the entertaining division of media. Vetrimaaran-Dhanush is a good combo to watch as they already have done four movies, and the recent "Vada Chennai" was splendid.
"Asuran" also takes the same path with a village centric story in the Tirunelveli accent. Manju Warrier finally debuted in the Tamil industry. She was an acclaimed actress in Malayalam. Few offers were inviting her before in Tamil, but dates were not conducive to accept the offer and ended up "No Show" in the Tamil industry all these days. Alongside Pasupathi, Yogibabu also played in the main roles. GV Prakash music directed Dhanush's movie after a long time.
The fans in twitter shared that the intermission scene was high octane and Dhanush has not disappointed his fans. "The character "Siva Sami" is mind-blowing. Awaiting the second half biting my nails" tweeted a user.
The story of Asuran movie is based on the Tamil novel "Vekkai," written by "Poomani." The first look poster of this movie gathered enthusiastic comments from the fan base accompanied by the trailer, which was invincible.
Dhanush played dual roles in this movie after "Kodi". According to the audience's tweet, we can understand that the movie is an engaging village drama. The BGM was synched emotionally with the scenes, and the cinematography is brilliant.
Also, people tweeted that Dhanush is at his career best. People tweet, "National Award is on the way." The double role of a father and son is a sure shot award prospect. Vetrimaaran has really worked and extracted the best of Dhanush in this movie, "Asuran". Laced with the applauded music on screen, "Asuran" touches the spine of individuals to respond enthusiastically with reflex.