Ayesha Targeted By Asal And Janany In Bigg Boss 6 Tamil Within Day 3?
Sophia Loren (Author)
Published Date :

Oct 12, 2022 10:59 IST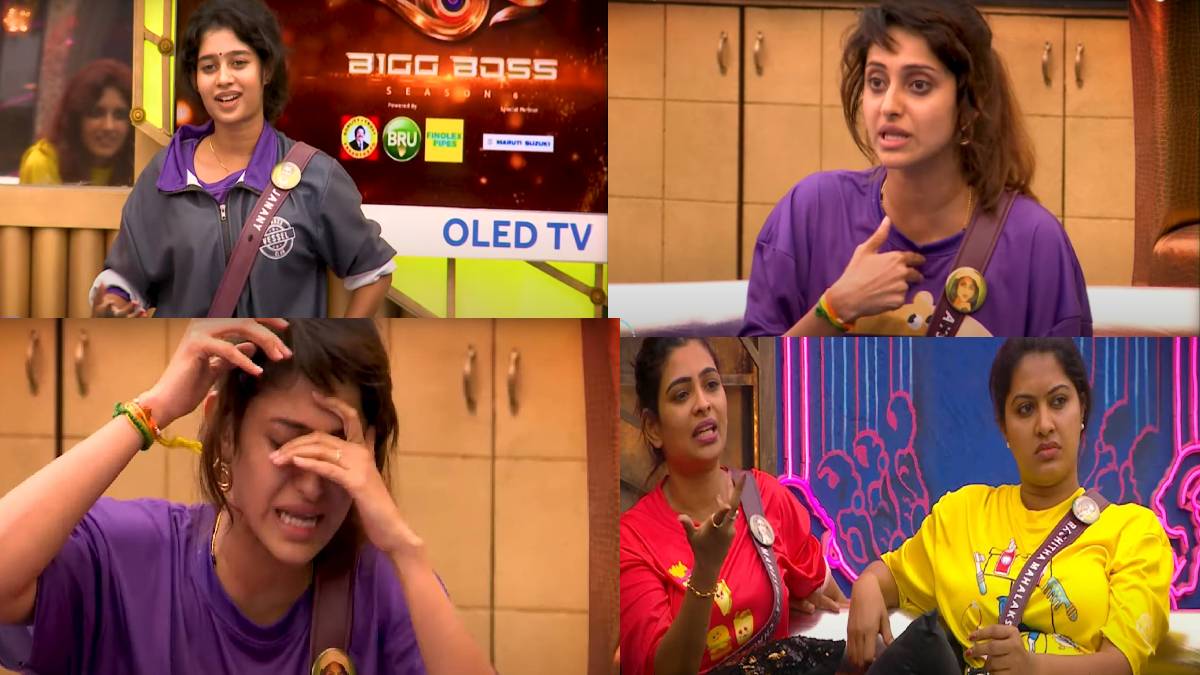 Bigg Boss Tamil Season 6 has begun and is running smoothly, with minute fights and misunderstandings between the contestants. The tasks are expected to be different in this season. There are a huge amount of expectations for GP Muthu among his fans.
Bigg Boss Season 6 Tamil began with a grand opening on October 9. All the 230 contestants entered the Bigg Boss house after giving starring performances. Bigg Boss Season 6 contestants are Amudhavanan, Asal, Ayesha, Azeem, Dhanalakshmi, Dinesh, Janany, Kathiravan, Maheshwari, Manikandan, G.P Muthu, Nivaashiyni, Queency, Rachitha, Ram, Robert, Shanthi, Sheriina, Shivin and Vikraman.
In today's promo, it is revealed that Ayeesha is facing a compact situation in which a few co-contestants are not comfortable with the way she talks. In yesterday's episode, Asal and Ayeesha had an uncomfortable communication in which Asal was not okay with the way Ayesha called him.
Later Ayesha pardoned him and said that she would call him with respect again. Similarly, there is now a clash between Janany and Ayesha today. When Ayesha was washing vessels slowly, Janany came to her and asked whether she was doing it slowly because of the camera. Ayesha said that she would wash the vessels slowly, even in her home, and not assume.
This conversation became an argument. When all the contestants are gathered in the living area, Janany points to Ayesha and says they might get into a fight, making Ayesha angry. Ayesha said to all the housemates about herself. Let us wait and watch to know what exactly happened inside the Bigg Boss house yesterday.