Bigg Boss Tamil Previous Season voting method
Chandra Raja Prabu (Author)
Published Date :

Jun 19, 2019 10:39 IST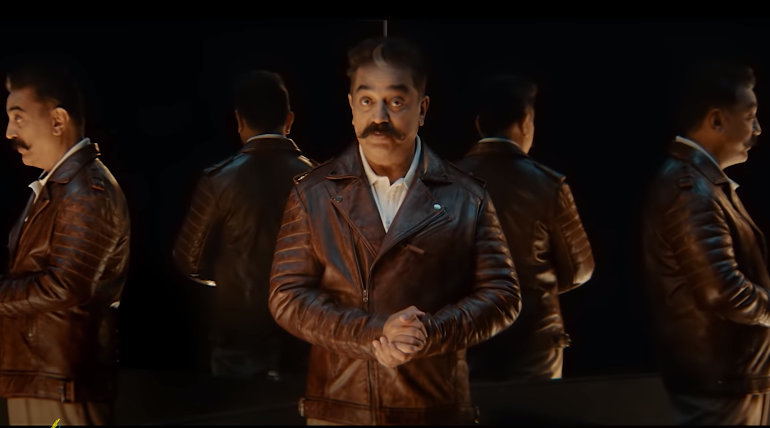 Bigg Boss Tamil Voting process in previous seasons:Viewers of Bigg Boss Tamil can vote their favourite participant to save from eviction can be done by two methods. In the past 2 seasons, these methods were followed. One is Online Polling and the second one is giving a missed call.
In the first season of Bigg Boss Tamil, they used SMS to cast their vote instead of the missed call. So the audience of the show can have the chance of saving the contestant from elimination in the Bigg Boss tamil show. These steps followed in voting for Bigg Boss contestants online.
Bigg Boss Tamil Vote Online Casting Method:
1. Google Search: through these keywords (Bigg Boss Tamil vote or Bigg Boss 3 Tamil voting)
2. After that, we can see the Bigg boss contestant list for voting below the search bar
3. Log in from our personal Gmail account to register the vote
4. After successful login, we select our favourite contestant from the list, and we can vote a maximum number of 10 votes per day. (We can choose split vote for a different contestant in that ten votes)
5. After selecting, press submits button to complete the voting process.
These ten votes were able to submit from one Gmail address per day. The audience can log in multiple registered email address to vote more than 50 votes per day. These voting is available online for only Indian viewers and not for other country visitors.
Missed Call Method:The missed call method implemented in last Bigg Boss season 2. The missed call voting process also used to register the vote for a favourite contestant in the elimination list. This one is simple as each eliminating contestant given a separate number, and we have to type those given mobile number, and we have to give a missed call.
What's new in Bigg Boss 3 Tamil Voting Process?In this season, Bigg Boss 3 Tamil, we can expect some other new methods to be implemented for the voting process. They can process to cast a vote through some app like either through hotstar or voot app also. Let's wait for the official update.
Bigg Boss 3 Tamil: The Show
Bigg Boss 3 Tamil is one of the most eagerly awaited Vijay TV shows on the small screen after hits of two consecutive shows. The show which is eagerly awaited by reality show addicts likely to be launch on June 23, 2019 and the grand finale will be on or later 06th October 2019.
The tag for this season is "This is not only a show, It's our life". In the previous show hosted was Kamal Haasan, the winners are Riythvika (Winner) and Aishwarya Datta (Runner-Up) in season 2 and in Season 1 Aarav as Winner, Snehan as Runner-Up.
Bigg Boss 3 Tamil: Eviction Process
The contestant list for Bigg Boss 3 Tamil, not yet released officially but there is a rumour that
Madhumitha and Mohan Vaidya
will enter the house. There is a various list provided by many websites unofficially. The total number of the contestant of Bigg Boss 3 Tamil vary from season to season. In the last two season, there is a total of 17 contestants and in this season there will be 15 contestants. The contestants are nominated by their housemates every week. Viewers cast their vote for their favourite contestant that they would like to save them from eviction process.
The viewers can cast 10 votes per day. Those contestants inside the house with least count of votes is evicted from Bigg Boss 3 Tamil. In case if any of the contestants break the rule of Bigg Boss 3 Tamilhouse or they subjected to leave the house in case of emergency or medical issue, they will be evicted.
Every weekend(Saturday and Sunday) episodes, the reality show focuses on an interview of the selected evicted contestant(by vote process also) by the host of the show(Kamal Hassan). According to the report, Bigg Boss 3 Tamil will have many popular celebrities as there will be no admission for commoners as the last Bigg boss 2 faced several problems and also failed to gain TRP. Official online voting poll for Bigg Boss 3 Tamil will be available from next consecutive weeks of the program launch date. There we can choose the evicted contestant to save if they are our favourite.