Bigg Boss 3 Tamil Elimination Heats up with Latest Promo Video
Vijayan Sankar (Author)
Published Date :

Jul 21, 2019 13:32 IST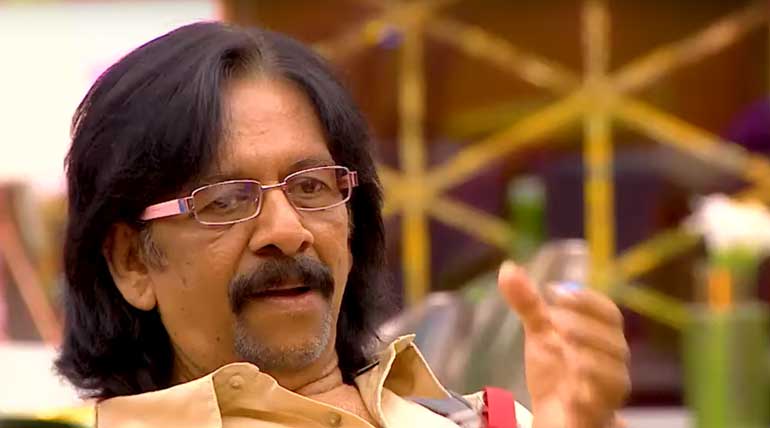 Bigg Boss 3 Tamil 2nd Promo increases the BP of the five contestants and the audience on who is going to be evicted today.
Bigg Boss 3 Tamil Latest promos for the eviction day are always unique. They only create more hype for the eviction. Since millions watch them, Kamal puts in all his efforts to increase the BP of the audience and that of the five contestants.
Today promos are not different. The second Promo brings in the tense faces of the five contestants on the screen, and it is to anyone's guess of who is going to be evicted today.
First promo jokes about Kamal:
As usual, when many were expecting clues from the first Promo, it was just a joke on Kamal. The caller of the week who used to comment and put pressure on the nominees for eviction makes fun of Kamal.
He asks whether Kamal favours being like Vadivel alone or like Senthil, who is all the time with Goundamani. Kamal laughs at the question, and the audience has to wait till 9:30 OM today to hear what Kamal answers to that question.
Second Promo – the BP riser for the audience:
The first Promo being about a joke on Kamal, the second Promo was up to the expectations of the audience. Bigg Boss 3 Tamil Show tries to confuse the audience with a clipping of Abirami. She even seems to say what I did to go out of Bigg Boss 3 Tamil house. Mugen seems to wipe her tears sitting next to her.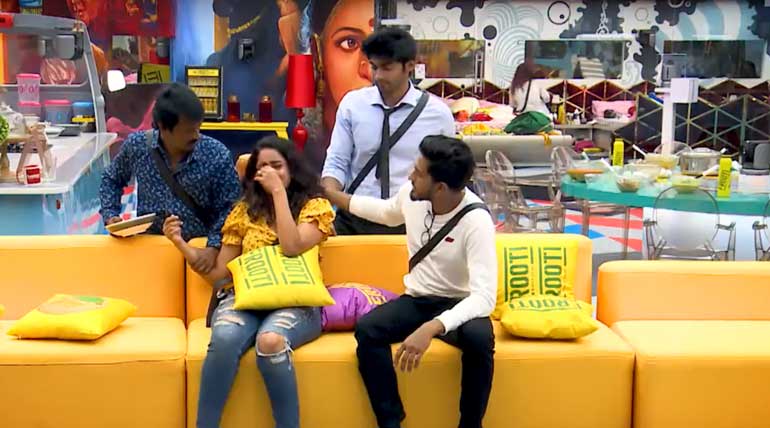 But is a faux pas as it is only from a different time and not from today. Vaidya seems to say what if I am here or if I am gone. The other scenes are the tense faces of the five contestants standing before Kamal, who is having the card with the name of the evicted person.
Cheran says no comments and Saravanan says it is as usual:
When asked for comments on the eviction, Cheran says with a smiling face "no comments." Saravanan also seems to be happy and says, "as usual." The second Promo increases for the eviction fever among the audiences.
The two promos do not give any clue but only provide a faux pas, and it is for the millions of the audience to be prepared with family and friends to sit before the Vijay TV and Hotstar at 9: 30 to know who is going to be evicted today.