Bigg Boss Tamil 3 Elimination: Mohan Vaidya and Major Reasons
Chandra Raja Prabu (Author)
Published Date :

Jul 21, 2019 00:15 IST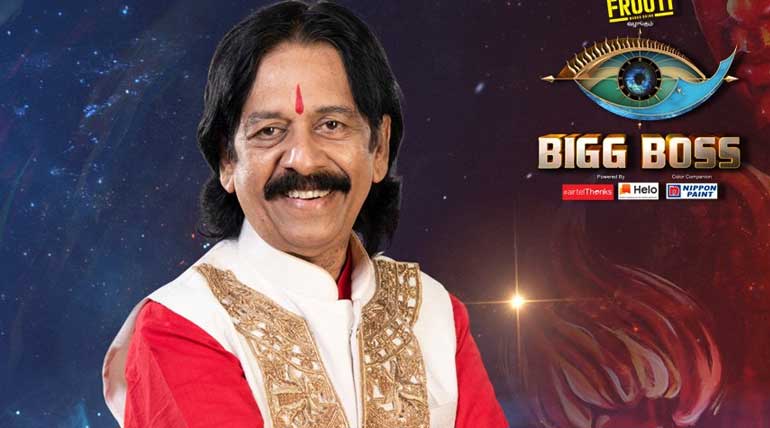 Bigg Boss Tamil 3 Elimination: Lowest votes and Eliminated Contestant
Based on this week behaviour inside Bigg Boss House and nominated contestants activities, Mohan Vaidya Could get lowest vote count and high possibilities to get eliminated.
Few common reasons from everyone for Mohan Vaidya elimination are Hugging and Kissing girls inside Bigg Boss House was not liked by many audiences. Even Though he presents himself as a dad to everyone, his behaviour was not appreciatable.
He looks faker among contestants and being Cry Baby to get sympathy from the public and also with other contestants. It seems very artificial and also there is no logic in a few situations of his crying activity.
Mohan Vaidya always convenience captain to change over his day to day team works and the change over reasons are not acceptable.
These are the reasons Mohan Vaidya has more chance to get evicted.
Mohan Vaidya and Other Strong Contestants:
Comparing Mohan Vaidya with Abirami, she is popular among youngsters and already got fans by her previous web series. Also, she is another lead character in the upcoming Thala Ajith Kumar Movie "NerKonda Paarvai".
In most of the most posters and the lyrical audios, Abiram face also published and created many expectations with Thala Ajith Fans too.
Cheran is not like early days, and his activities are much different inside Bigg Boss House what the public was thinking earlier.
Cheran has great fans for very long years. Cheran recent movie Thirumanam got a good review from the audience even though it did not earn much to the producer.
Saravanan still has his fans and he never been fake among contestants. He is more like the straight forward person, never bend for anyone also to public to get votes.
Meera will be another weak contestant inside Bigg Boss House, and if Mohan Vaidya is not going out, then it should be Meera. She always wants to clarify whatever she gets in her mind and try to make things she is correct.
She is brilliant and strong contestants who play right action with other contestants to portrait herself as an innocent character. This brilliant moves could get the highest votes this week.
Bigg Boss Elimination and Contestants Behaviour
Bigg Boss Tamil 3 Elimination and the highest voted contestants are the top highlights in Bigg Boss Tamil season 3 in the Weekend show. The contestant who got the Highest votes will consider as strong contestant inside Bigg boss house, not easy to eliminate even in the next eviction process.
Other contestants will have a different opinion for highest voted contestants, and they could start a good relationship with them. Even most top voted contestant will be chosen again in the upcoming week, which happened for Madhumitha.