Bigg Boss 3 Tamil Tharshan Girl Friend Sanam Shetty Voiced Out Shedding Tears
Anusha Sathish (Author)
Published Date :

Sep 07, 2019 11:17 IST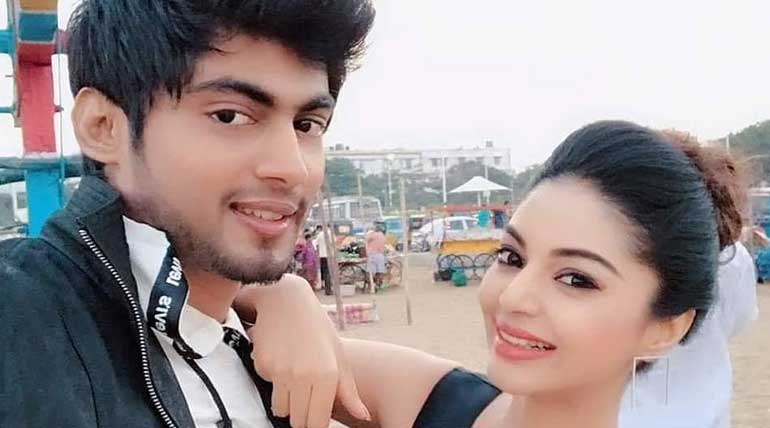 Tharshan has become public property now-Sanam Shetty voiced out shedding tears
Sherin and Tharshan has become the talk of the Bigg Boss house. Last week, Vanitha has pulled in Sherin and Tharshan and spoke unparliamentary. She used affair, too big a word to use against them. Sanam Shetty is in love with Tharshan for the past three years. She literally cried out last week giving an interview to "Behindwoods" stating "Tharshan has now become the public property. My rights over him has been cornered for a few days now. My insta account is replete with the negative comments that I am not the right fit for Tharshan and Sherin and Tharshan are ideal pairs. I sincerely pray for Tharshan from day one that he should be the title winner. But the sequences in the house put me really worried. I am okay if they want to get paired up after coming out of the house."
The comment passers should not write templatized comments. Empathy should take the front seat before voicing out anything. "Emotions just cannot be thrown out or erased in a flick of a second. From day one till now, I am for Tharshan and I would keep supporting him for his achievements no matter whether he is with me or not. I would love him forever and nobody can question this prerogative of mine," said Sanam. Comments are stuffed in youtube consoling Sanam.
From the audience point of view, Vanitha has exaggerated the relationship. It is a beautiful relationship blossomed in Bigg Boss house with a lot of limits. In fact, it is an exemplary thing for the youngsters that hormones should be under your control and not to be ruled over. Others feelings are important and control is the sheer weapon to succeed in life. But for some reasons, Sanam is unable to understand but we as audience empathize with her. From the third-person point of view, we see their relationship can be given a clean chit but soon we hope Sanam will understand. Once Tharshan comes out and explains she would be in a position to know things better. Let us all wait for the big moment.