Bigg Boss Today's Promo: Suresh Rocks the BB House
Jibin Baby (Author)
Published Date :

Oct 13, 2020 16:50 IST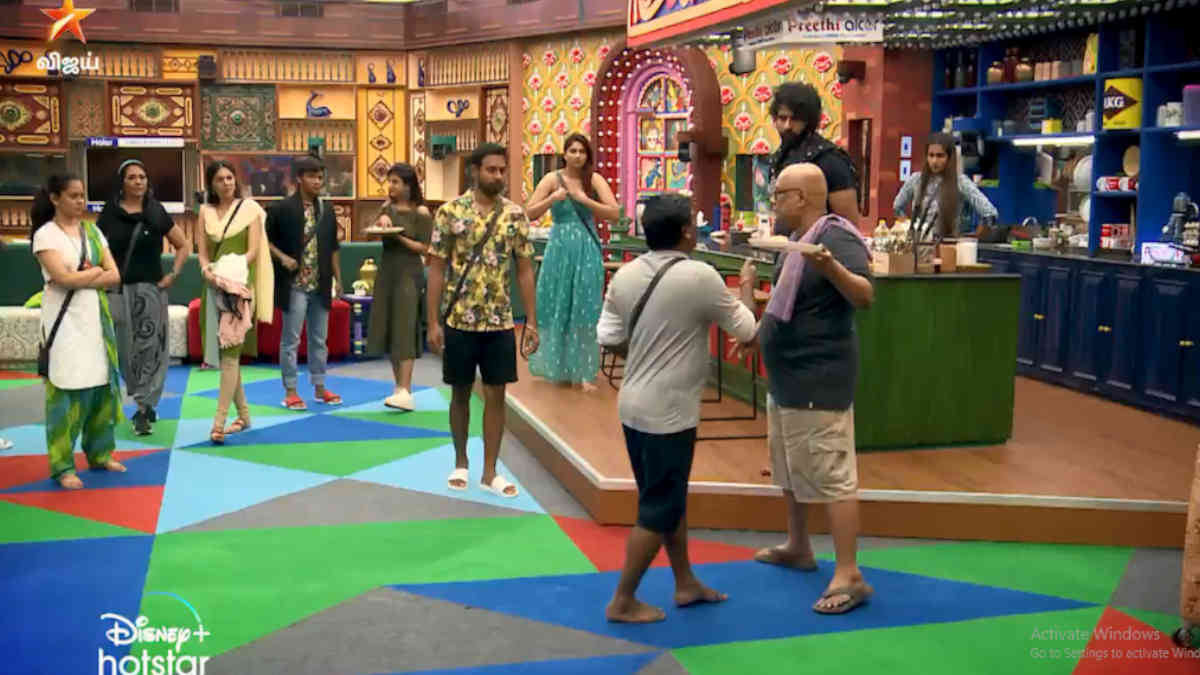 Suresh Chakravarthy is totally rocking the house by kindling people's temper. Today in the second promo, he pokes Velmurugan by teasing him. Suresh said to others that Velmurugan asked Dhoti from someone. Velmurugan questions him why does he convey it in a taunting tone.
Also, Velmurugan askes Suresh," Did I asked for you to lend me something? Why are you bothering about something that you are not involved in?. Suresh started to walk while Velmurugan is still talking, as disrespecting. Velmurugan began to brawl with anger.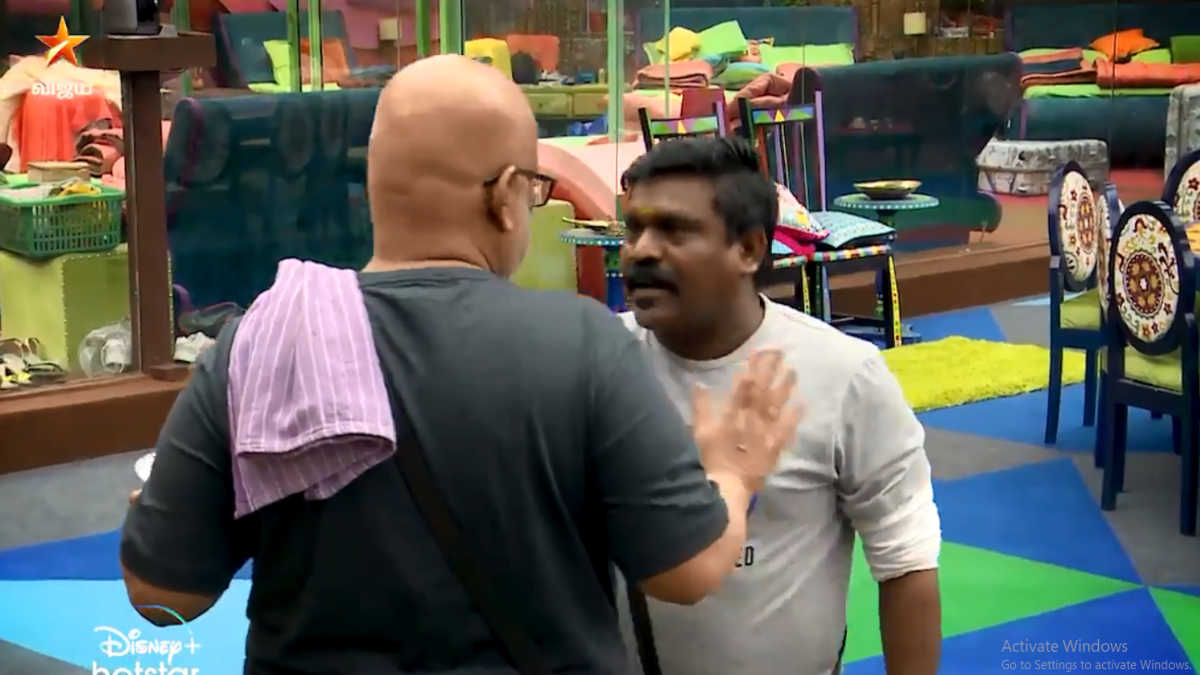 He questions Suresh, "what kind of manner do you have if you walk while someone is talking? Do I look like human or not?" everyone is trying to console Velmurugan. But Suresh casually easting his food without any hesitation.
He tells a famous Tamil dialogue from 'Pathinaaru Vayathinile' "Paratai Patha Vahcutaye Paratai." and grins. When the scuffle was happening, all the housemates were stunned to see Calm Velmurugan bursting with anger.
Third Promo:
The third promo is the continuation of the first one. Housemates are fighting and proposing someone to give up the Eviction free pass. Suresh, Aajeeth, and Ramya are shortlisted and explaining why they deserve the pass. As an explanation, Suresh says, " there is a groupism inside the house. everyone is cornering me".
Rio gets upsets when he hears it. He waits for Suresh to get out of the room and asks him when did he found groupism inside the house. Suresh replies, "That was a game, so I answered accordingly. Now I'm out of it, so I don't want to talk about it".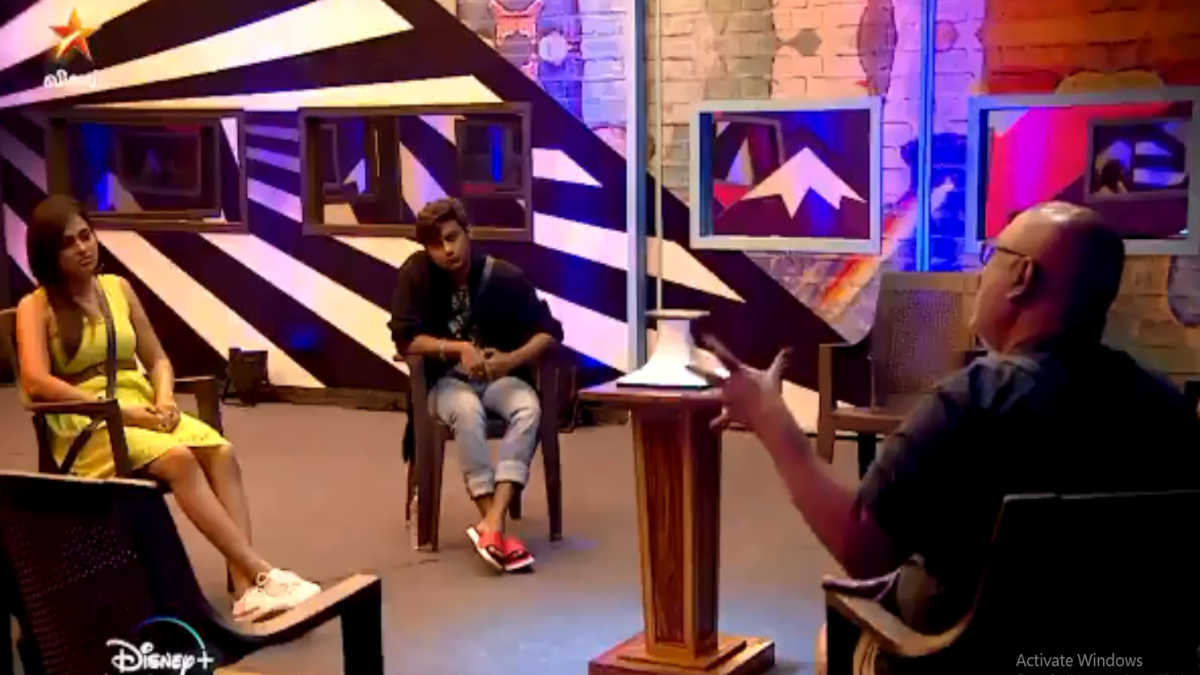 Meanwhile, other contestants talks to him, and Rio demands them not to interrupt. But Sanam says, " the game begins from now" repeatedly. Suresh left the place. Then Rio snarls, "Don't interrupt, he escapes while we question him foregather."