Bigg Boss Tamil 5: I came here to save my son! Weeps Thamarai Selvi
Vignesh Subbaian (Author)
Published Date :

Oct 13, 2021 14:06 IST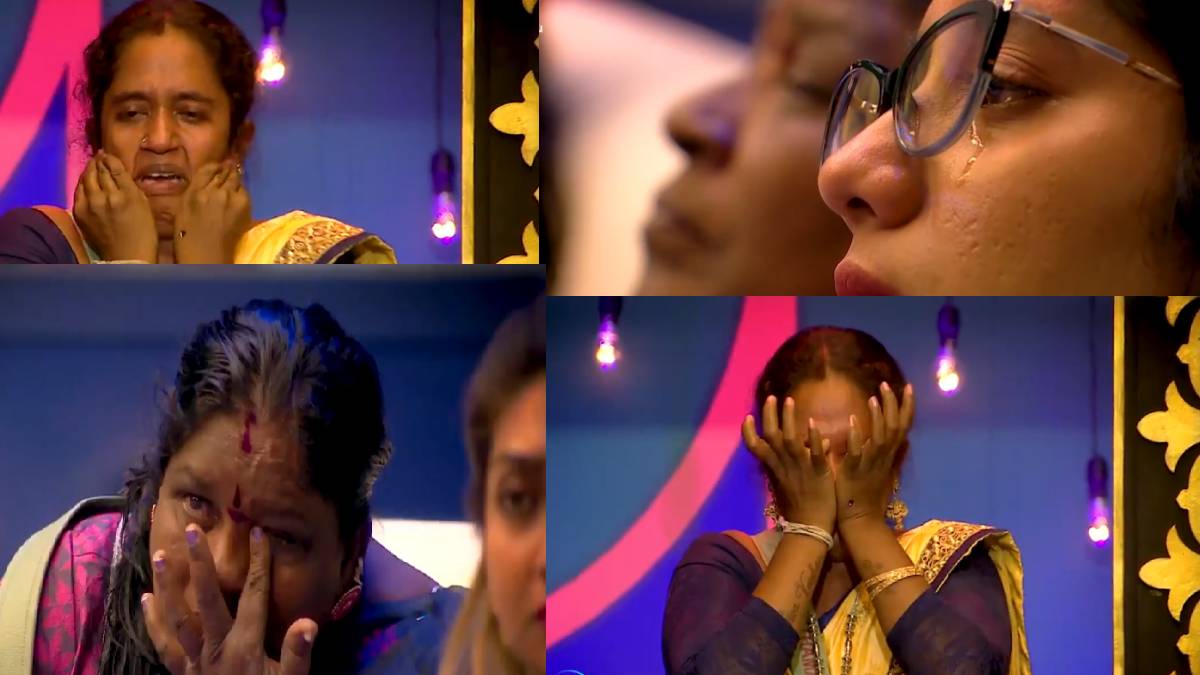 Bigg Boss Tamil Season 5 is the most-watched show in the Tamil reality show currently. The Bigg Boss season 5 has successfully crossed its one week without elimination, and the stepped into the second week. And the first nomination is also ended.
The Bigg Boss Tamil 5 contestants are Isaivani, Raju Jeyamohan, Madhumita, Abishek Raja, Namitha Marimuthu, Priyanka, Abhinay, Chinna Ponnu, Pavni, Nadia Chang, Varun, Imman Annachi, Iykki Berry, Suruthi, Akshara Reddy, Tamarai Selvi, Cibi Chandran, Niroop Nandakumar are the eighteen contestants who entered the Bigg Boss house on October 3.
But now, only 17 contestants are in the Bigg Boss house because the contestant Namitha Marimuthu walked out of the house due to an unavoidable situation. Her absence in the house is disturbing while watching the show. There are many reasons to like her. Her like experience that she narrated during the first task was more than enough to be her fan.
The task to tell the story is not yet come to an end. All the contestants are sharing their life experiences, and the task will end soon. The Bigg Boss Tamil 5 promos are giving the curiosity not to miss the upcoming episodes. The armies are created within a week by the fans.
Pavni Reddy has captured the hearts of the fans and the Bigg Boss housemates. She was the only contestant who was not nominated during the nomination process. Pavni Reddy shared the reason behind her husband's death during her task.
And in yesterday's episode, Priyanka, Ciby and Akshara shared their life experience. The tree shared the emotions that they had with their father and how they miss their father now.
In this situation, in the first promo that has been released today, Thamarai Selvi (biography) speaks on the task, "Let me tell you a story, sir?" She cries that her son is at the relative's house without coming to their house and does not talk to her in person or on the phone and that it has been four months since she saw him.
She also mentions that she came here because if he did not say this on the show, the difficulty of the mother would go unnoticed by the son."
This made the other contestants cry. It is expected that today's episode will be full of emotion. Following the story of Thamarai Selvi, Abishek Raaja will come with his life experience in today's episode.