Bigg Boss Tamil 5: No Eviction This Week But A Contestant Walks Out?
Thangaraja Palaniappan (Author)
Published Date :

Oct 09, 2021 15:59 IST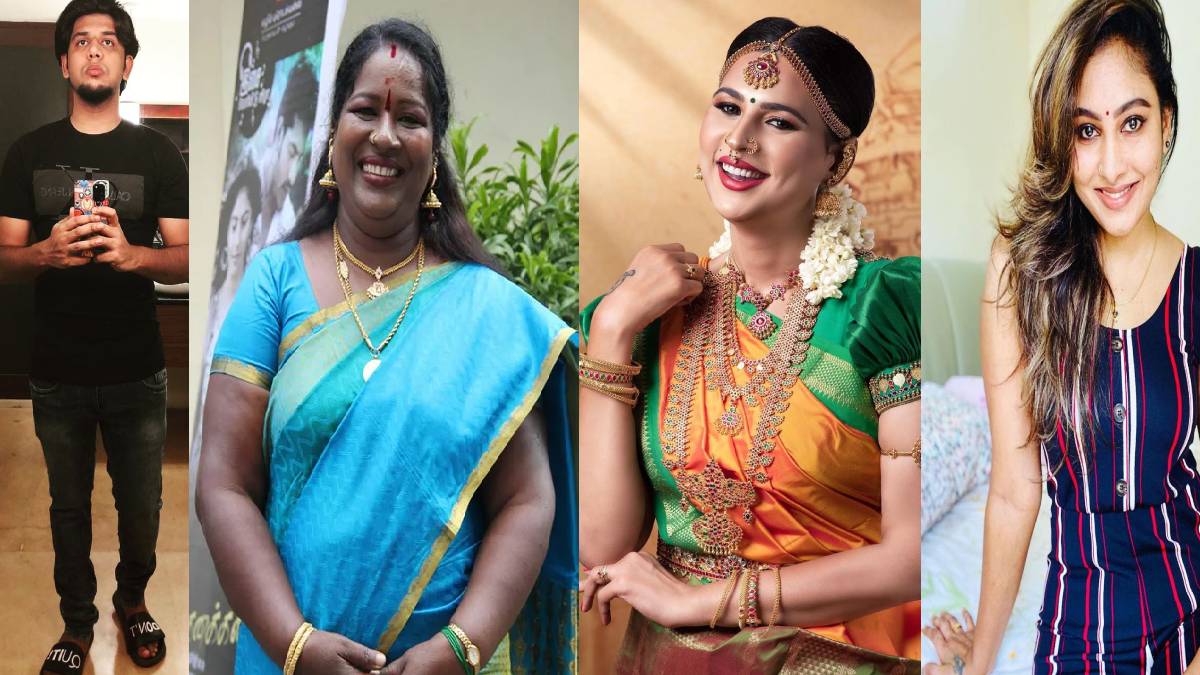 The news of a Bigg Boss 5 Tamil contestant leaving Bigg Boss house in just a week has stirred the Bigg Boss Tamil fans.
Bigg Boss Tamil 5 began with a grand ceremony on Sunday, and the contestants entered the home full of curiosity and excitement. Within a week, the contestant had a good conversation between them and spent a lovely time inside the house.
Each contestant was so eager to know about each other on the first day itself. Following that, the task was announced by the Bigg Boss. And the contestant came forward and shared their life experience with the co-contestants and the viewers. Few storied brought uncontrollable tears to the viewers and others.
Priyanka Deshpande is keeping the house more interactive with her talks, comedy and laughter. The Bigg Boss reality show is moving goo so far. Namitha Marimuthu gained lovely hearts by sharing the long, painful journey she has been through. Being transwoman, she has undergone lots of pain both physically and mentally.
The parents who abandoned their transgender child would have really felt guilty and sorry for the work they have done. Bigg Boss contestant Namitha Marimuthu's life experience, moved even the stong hearted persons. She made use of the popular Bigg Boss platform to stand for her community.
Namitha's life experience story was telecasted for about 30 minutes by Vijay Television. Soon after that particular episode, hashtag #namithamarimuthu was trending on Twitter and other social media. A fan base was created for her, and the fans celebrated for the place she is now after facing so many hurdles.
Her activity inside the Bigg Boss house is also admired by all. The way she gives respect to the elder ones makes her more pretty. Few tweets few saying that Vijay Television has brought one good soul inside the Bigg Boss house.
When all these were happening, there was a break out saying that Namitha Marimuthu was walking out of Bigg Boss 5 Tamil dues to an unavoidable situation. This is brought the question of whether the clash between Thamarai Selvi and Namitha became serious. The Bigg Boss 5 Tamil promo is also released today. But there is no hint on any eviction nor contestant walk off.
Every Sunday, there will be an eviction in Bigg Boss house. Since this is the first week for the Season 5 contestant, it is said that there will be no eviction this week. But, the rumours that Bigg Boss 5 contestant Namitha Marimuthu will walk out from the Bigg Boss house today, and Bigg Boss will announce it.
Let us all wait and see what is going to happen in Bigg Boss 5 Tamil episode today inside the Bigg Boss house.