Bigil Movie Release Confirmed in Karur City for Diwali
Gokul Saravanan (Author)
Published Date :

Oct 22, 2019 18:19 IST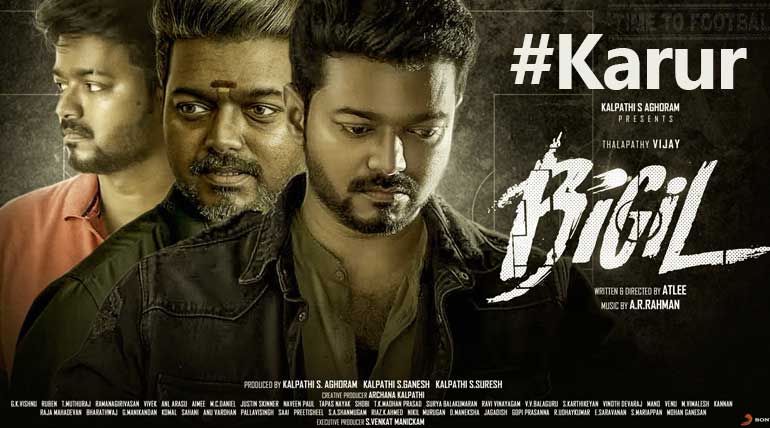 Bigil Movie Release Confirmed in Karur City for Diwali: Karur Cinemas Owner officially confirms happy News for Karur Vijay Fans; Bigil Movie Release Confirmed in Karur City for Diwali. Arrangments are underway to open online reservations and box office bookings.
As per the data gave by Karur Cinemas' official website, online reservation for "Kaithi" is already ON, and for "Bigil," the booking starts on Wednesday. They also advised the people not to follow the fake news surfing across the internet.
What caused this fake news issue? Karur Cinemas, a syndicate, was created by the theater owners of Karur back in 2011. It is an organization that works upon dedication and dignity. For the company, Karur Cinemas, their success in this field is the result of their obedience to the government.
They always follow every single rule that was made by the government. As usual, they have fixed the ticket rates for Bigil movie as per the government norms.
This action of Karur Cinemas has led some fake newsers to spread rumors across the state. According to the fake news that spread on Tuesday, producers of "Bigil" asked their distributors to convince Karur Cinemas to sell Bigil tickets at higher rates, and that led to the failed negotiations. On a failed negotiation, Karur Cinemas concluded that they are not screening "Bigil" in any of their syndicated theaters, the fake news claimed through social media.
No Special Shows for Bigil in Diwali, Tamil Nadu Government
While reaching out to Karur Cinemas to get clarified, they nailed the false information right in the middle. As per the source from Karur Cinemas, there was no intention or official decision taken by the syndicate to stop screening Bigil in Karur.
Distributors are already aware of Karur Cinemas, and they haven't gone in any negotiations. The agreement copy to screen Bigil that was signed with distributors will reach the Karur Cinemas, this evening. So, Bigil will be screened as planned, the source confirmed.
Karur Cinemas is about to screen Bigil in four theaters that are running under it. The four theaters are as follows, Ellora Cinemas, Thinnappa Theater, PonAmutha Theater, and Kalaiarangam Theater. The show timings are 10:15 am, 2 pm, 3 pm, and 10 pm. There will not be any exclusive shows screened as always.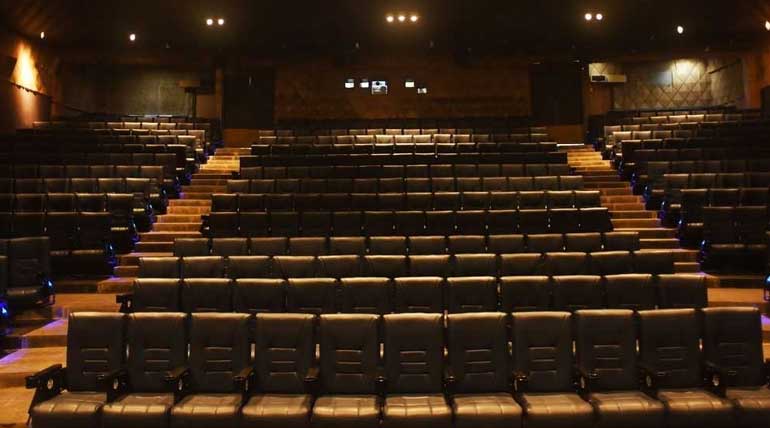 Karur Cinemas, a Syndicate, for a good cause: It all started some 12-15 years back. It was the time when the theater owners of Karur faced extreme loss and struggled to run their theaters. After a long stood struggle, all the top theater owners of Karur city had a meeting and found Karur Cines. They agreed to hold together in every hard situation. They decided to look after their fellow business people instead of competing.
Under the Karur Cinemas, every theater should remain similar in all aspects, from their screening technologies to their infrastructures like seatings and air conditioning. All the theaters under the syndicate should have to screen every movie with standard technologies. Everything they are using in their theaters should be similar.
For example, if a theater has Dolby Atmos in it, then the rest of the theaters should have the same. They even have a dedicated booking system of their own, www.karurcinemas.com. Not only booking system, DCR, Daily Tax invoice, and Monthly Tax Invoice, and everything is computerized as per government terms.
Even though the theater owners struggled in the beginning, soon, the sun started to shine upon them. They showed excellence in every situation. They agreed with movie distributors.
There persists a "No to Discrimination" policy. Unlike other city theaters that fix their ticket rates according to the situations and actors and actresses, Karur Cinemas follows a conventional ticketing system.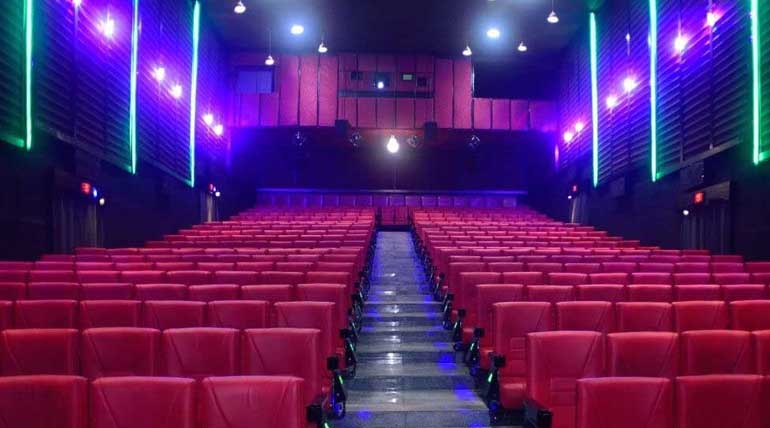 A source said policies of Karur Cinemas made people from other cities to visit Karur just for a movie. The source said with proud, hundreds of people from Erode have visited Karur theaters during the release of Sarkar, highest ticket cost was Rs. 118 for Online and Rs. 100 at the box office. In the year 2019, after Govt price revision, its Rs. 140 in Online and Rs. 110 in Box Office. Now they are hoping the same for Bigil this year.
Karur Cinemas, the Syndicate, is a massive success of unity.
Official Twitter Page: https://twitter.com/KarurCinemas
Official Facebook Page: https://www.facebook.com/karurtheatres