Boycott Vijay Television And Abuser Azeem Hashtags Goes Trending
Thangaraja Palaniappan (Author)
Published Date :

Jan 23, 2023 11:13 IST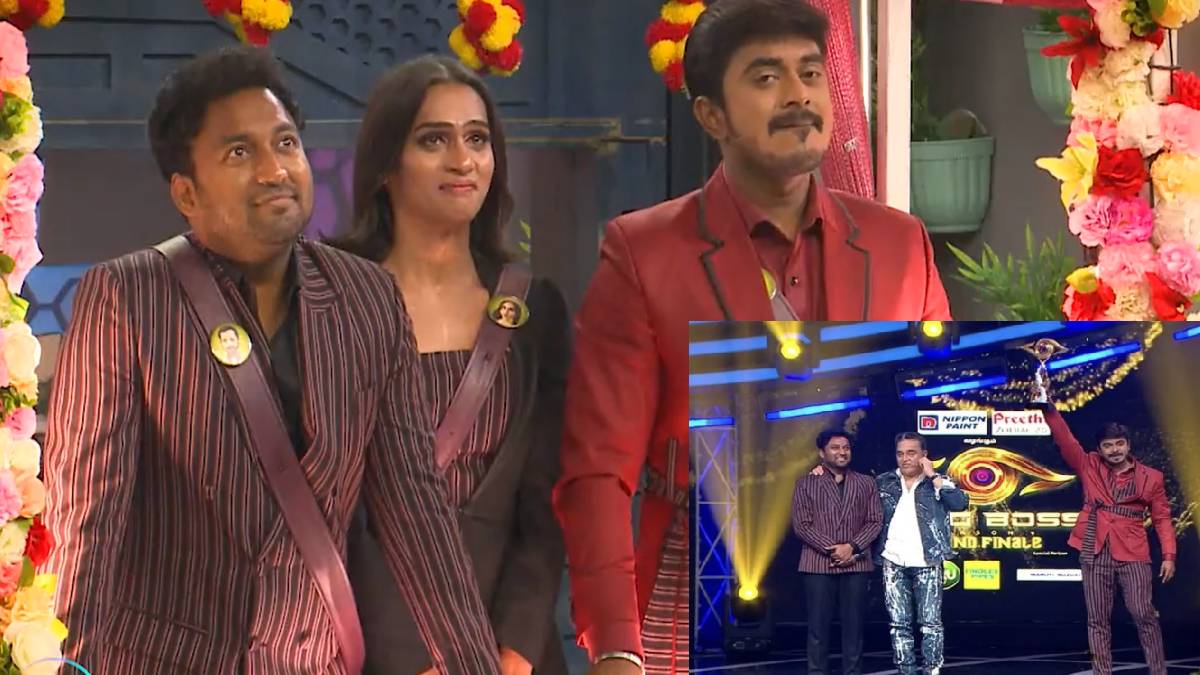 Following the Bigg Boss Tamil 6 results hashtags Boycott VijayTV and Vikraman Real Winner are trending on Twitter. Bigg Boss Tamil 6 content is heating up on social media.
Bigg Boss Tamil 6 began on 9 October 2022 with 20 housemates and one contestant joined later. The week of Bigg boss began with 21 contestants. The contestants included Amudhavanan, Asal, Ayesha, Azeem, Dhanalakshmi, Dinesh, Janany, Kathiravan, Maheshwari, Manikandan, G.P Muthu, Nivaashiyni, Queency, Rachitha, Ram, Robert, Shanthi, Sheriina, Shivin and Vikraman.
GP Muthu has a wide range of fans but unfortunately, he walked off from the Bigg Boss show due to personal reasons. Later every week contestants got evicted Vikraman, Shivin, Azeem, Kathiravan, Myna and Amuthavanan stood in the final week.
Amuthavanan and Kathiravna left the Bigg Boss house taking the money. Myna got evicted last week and Azeem, Vikraman, and Shivin were the finalist. All three were strong contestants. Shivin made her community and the Bigg Bos show proud by entering the finals.
In this situation, Azeem won the title and made the Vikraman first runner-up. The fan base for Vikraman and Azeem was equal when the season's end was nearing. Most of them expected that Vikraman would be the winner. It is because he stood strong in his decision and voiced out his need.
He didn't overrule and spoke respectfully to the housemates. But he advises and lectures more which gave him the title 'Boomer Vikraman'. At the same time, Azeem also played well in his game but acts arrogantly and will be rough on housemates in some situations. Even host Kamal Haasan warned him twice for treating the housemates ill.
Later Azeem played his game well and stood confident even when the housemates cornered him. In this situation, it was announced that Azeem was the Bigg Boss Tamil 6 winner. This made the Vikraman fans and a few Bigg Boss Tamil 6 fans make hashtags Boycott VijayTV and Vikraman Real Winner trending.