Dhanush Mom Weeps After Watching Asuran, Producer Kalaipuli S. Thanu
Sivaranjani Soundararaj (Author)
Published Date :

Oct 06, 2019 13:33 IST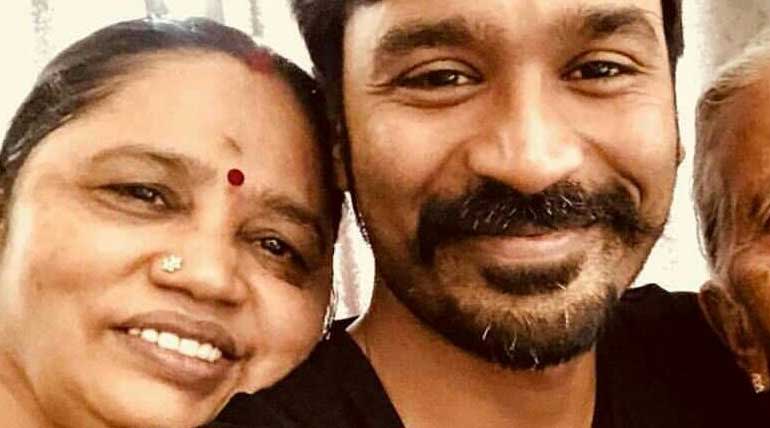 Dhanush's Mom Weeps After Watching Asuran-Producer Kalaipuli S. Thanu: Asuran is firing the theatres now with its screenplay and an exclamatory performance.
Actor Dhanush Mom Cries - V.Creations Thanu Overwhelms: Dhanush's father Kasthuri Raja called after watching Asuran with his wife, says Kalaipuli S. Thanu in an interview. Their friendship is beyond work and the bond continues with the family, Thanu overwhelms.
Dhanush's mom with full of tears and weeps after watching the "Sorry screenplay" done by Dhanush in Asuran. The movie watchers will know the intensity of the scene and Dhanush's sincerity in acting. No actor will bear this much pain for a picture, Thaanu brokes out; He added even Vetrimaaran felt guilty for making Dhanush act in such a painful scene. Dhanush full-fledged the audience with his career's best performance in Asuran.
Optics of Asuran: Producer Kalaipuli S. Thanu emotionally tells that Vetrimaaran and Dhanush are the eyes of Asuran. Both equally tallies with the hard work in their respective fields to attain untouchable heights. Meanwhile, they achieved it. Asuran's audience rate is massive irrespective of age bar and portrays the equity equally. The certainty of award for Asuran is irresistible and producer challenges to break the record of Asuran for the upcoming movies.
Ken Karunas is more than what we think: Producer Thanu speaks about Karunas son Ken Karunas in Asuran movie. He is an 18-year-old boy playing the role of the 16-year son of Dhanush and Manju Warrier. Dhanush and Ken are apt as father and son in Asuran as the main story spins around them. Ken is more than what we think and will make an identity in the film industry, Thanu wishes Ken heartfully.
"The Great Success of Thanu-Asuran" Being a producer, I have seen countless blockbuster success films in my career. Theri, Kaaka Kaaka, Kizhakku Seemaiyile, Kandukonden Kandukonden, Thuppaki and much more hit films are in my lists. But Asuran is my real success, Thanu overwhelms. The reality of the story, character portrayal by Vetrimaaran, recognition by the audience for Asuran is beyond thinking, and I love such a victory.
Sivaji Ganesan Must Be Here: "Right to equality "is balanced equally in all aspects of the movie. Dhanush is an incredible actor and I regret the absence of Sivaji Ganesan, Kalaipuli S. Thanu claims; Sivaji is one who intriguingly recognizes young talents.
Asuran's success is in the hearts of every audience with an emotional balance, Asuran creator Thaanu's view.