"Could You Reconsider Starring in Muralitharan's Biopic?" Director Bharathiraja's Letter to Vijay Sethupathi.
Sakthi Venkat (Author)
Published Date :

Oct 15, 2020 13:06 IST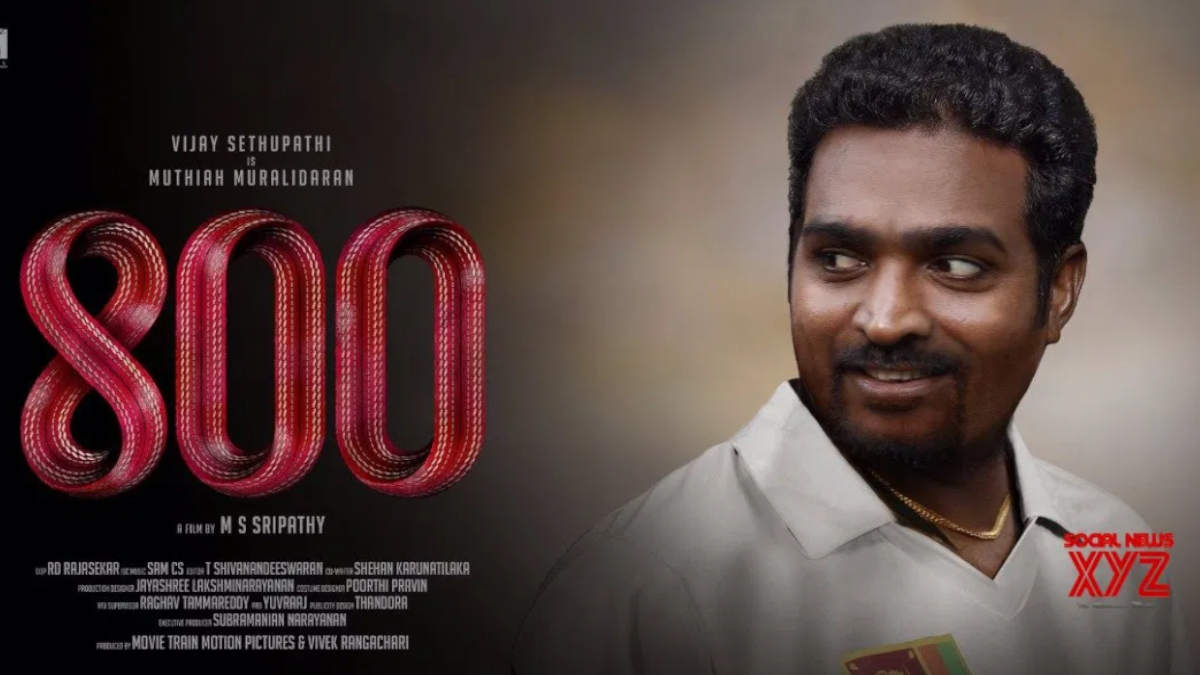 Director Bharathiraja has written a letter to actor Vijay Sethupathi requesting him to avoid starring in Muralitharan's biopic.
Vijay Sethupathi as Muthiah Muralitharan
Vijay Sethupathi plays the role of Muthiah Muralitharan. The film recounts the story of Muralitharan's bowling style from his childhood until his record of 800 wickets.
Directed by M.S.Sripathy under the production of Movie Train Motion Pictures and Vivek Rangachari. Shooting for the '800' is set to begin in March 2021. India, Sri Lanka, UK, and Australia are among the countries that are planning to exhibit on a grand scale. RD Rajasekar is the cinematographer, and Sam CS is the composer.
Bharathiraja's Letter:
In a letter written by director Bharathiraja to actor Vijay Sethupathi, he stated, "Vijay Sethupathi should avoid starring in the biopic of Muttiah Muralitharan. Muralitharan is a traitor. He laughed at the Srilankan people when they were tortured and slaughtered during the Srilankan civil war. I don't know how to react to your decision."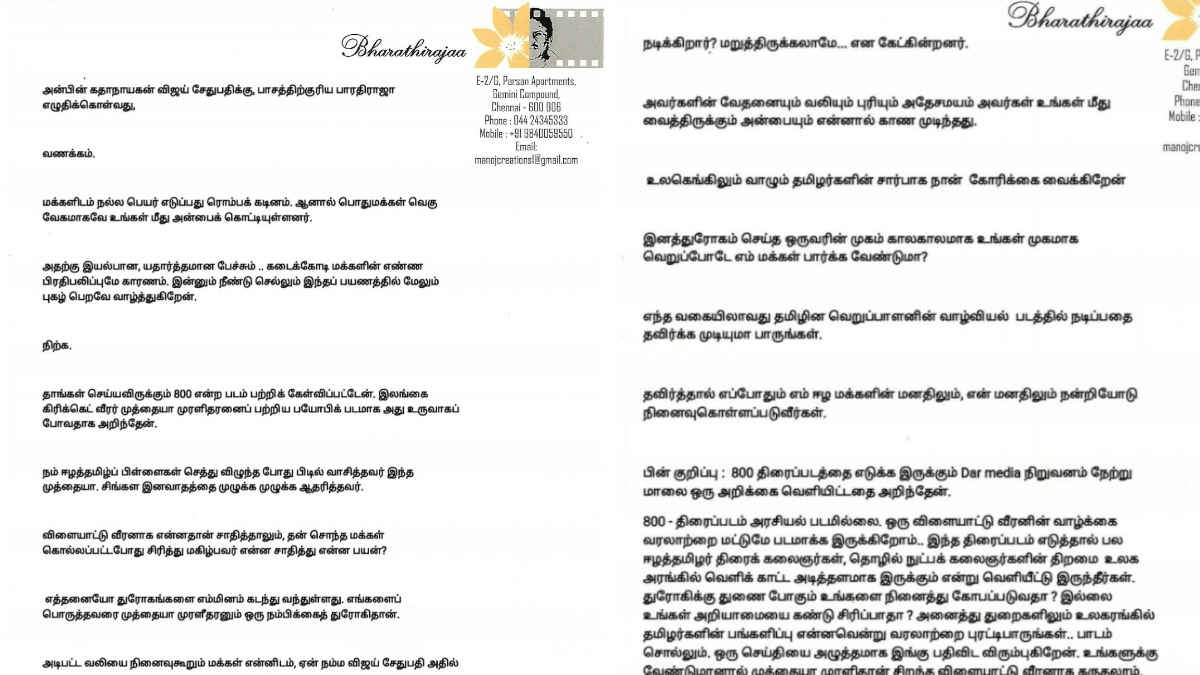 He added, "It is challenging to earn a reputable name among people. You have been loved by Tamil fans through your character and sensible speeches. I wish you more fame on this journey that will go even further."