Enai Noki Paayum Thota Movie Release Date Again Changed
Anusha Sathish (Author)
Published Date :

Sep 11, 2019 18:51 IST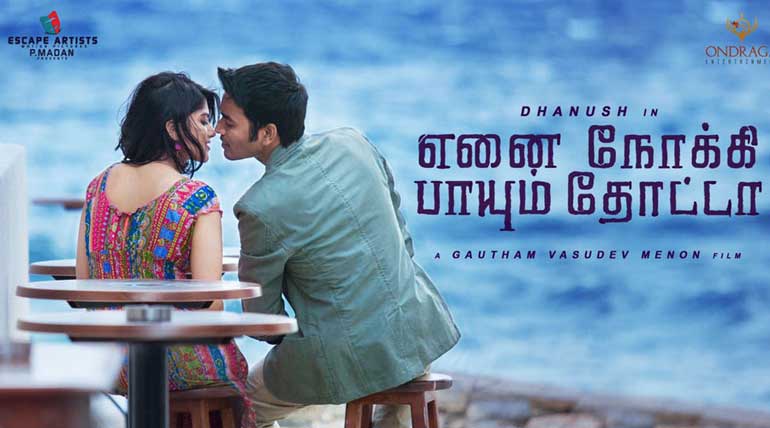 Enai Noki Paayum Thota (ENPT) seeks excuses to the public again without NEW release date: Enai Noki Paayum Thota is the much-awaited film which has a history of excuses and finally given the date of release as 12th September 2019 but not happening. Again, distributors and theatre owners are sceptical about its release tomorrow. Some distributors are confirming that the release is not happening tomorrow. "Old wine in a new bottle", the same financier issue still not resolved. Contemplations on the movie will go well do not satisfy the financiers.
If the movie is a hit, they would get the money repaid but if it is otherwise the recovery will be a hard climb. Financiers ultimately must choose between a rock and a hard place. Financier again could not wait for Gautham Menon and the production team's next movie. So, the financiers do not want to use the movie as a guinea pig and take the risk. There is no official confirmation about Enai Noki Paayum Thota release until further information from producer.
Enai Noki Paayum Thota movie is a romantic drama film starred by Dhanush and Megha Akash. Dhanush has achieved a new milestone in his latest movie, "The Extraordinary Journey of The Fakir". Dhanush fans are in cloud nine and are looking forward to his upcoming film, especially Enai Noki Paayum Thota which is getting delayed for quite some time. The commercial mix is well present here with love sequences, fights and emotions according to sources. Vijay Sethupathi's Sindhubaadh was also facing a similar issue and finally got the released. But Enai Noki Paayum Thota release date is still under wraps.The consensus has not been arrived at so far and new issues getting sprouted every time.
It is said that the movie was started in 2016 and got completed exactly one year before with a lot of hiccups. Of late, a lot of financial issues are happening in the movies, and the movie is stalled for months and years together. Nowadays, it is very hard to decide on the reach of the movie though the content is good.