GP Muthu Cries, Will Dhanalakshmi Be Evicted? Bigg Boss Season 6 Tamil
Sophia Loren (Author)
Published Date :

Oct 13, 2022 10:26 IST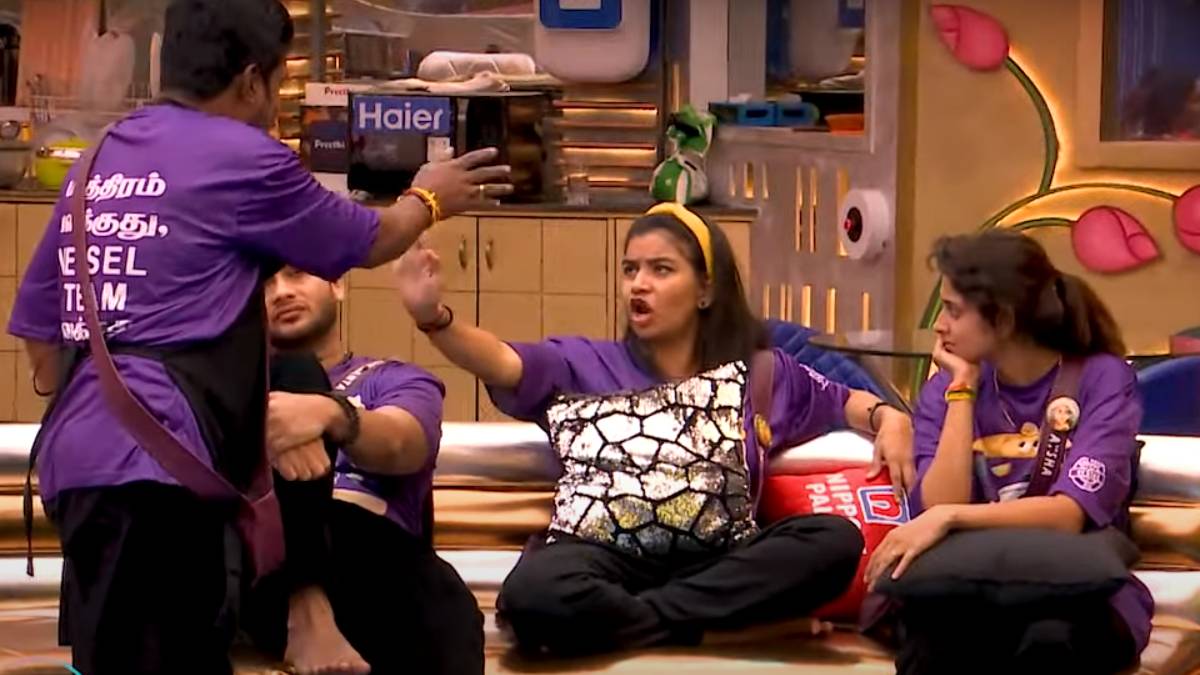 The popular Bigg Boss season 6 show on Vijay TV has started with a grand opening. The uncommon thing that happened inside this Bigg Boss house is that the commoners also participated in this Bigg Boss Season 6. G.P. Muthu, popular through social media platforms including Tik Tok and YouTube, has entered the house as a contestant this season with a unanimous reception from fans.
Bigg Boss Season 6 contestants are Amudhavanan, Asal, Ayesha, Azeem, Dhanalakshmi, Dinesh, Janany, Kathiravan, Maheshwari, Manikandan, G.P Muthu, Nivaashiyni, Queency, Rachitha, Ram, Robert, Shanthi, Sheriina, Shivin and Vikraman.
As a first task, the clubhouse task has been given this week in the Bigg Boss house. G.P. Muthu, Ayesha, Dhanalakshmi and Janany are in the dishwasher team. Ayesha, in this, has been nominated by Janany. Bigg Boss ordered her to sleep in a box outside the house. Based on the task, Ayesha has nominated G.P. Muthu.
The reason given by her is that G.P. Muthu works for other teams as well. Due to this, the fierce G.P. Muthu was sitting outside and talking to fellow male contestants. After that, Dhanalakshmi, who spoke to him, told him not to act too much, and G.P. Muthu, who was very tense, had an argument and asked, "Did you know that I am acting?"
Later, while sitting in the dining area, G.P. Muthu cried in tears. Seeing this, his fellow contestants calmed him down. After this video went viral on social media, G.P. Muthu's fans made it to the Dhanalakshmi nomination list. They are registering on the internet to support him, saying you should not worry, Thalaivare.
After the release of the third promo yesterday, G.P. Muthu fans are against Dhanalakshmi. Most of his fans wanted her to be evicted and are pushing her to the nomination list. The real thing is only when the days move we will be able to analyse the contestants completely. Let us wait and watch the upcoming episodes.