I gained Attention, Abishek Interview After Bigg Boss Tamil 5 Eviction
Sophia Loren (Author)
Published Date :

Oct 28, 2021 12:22 IST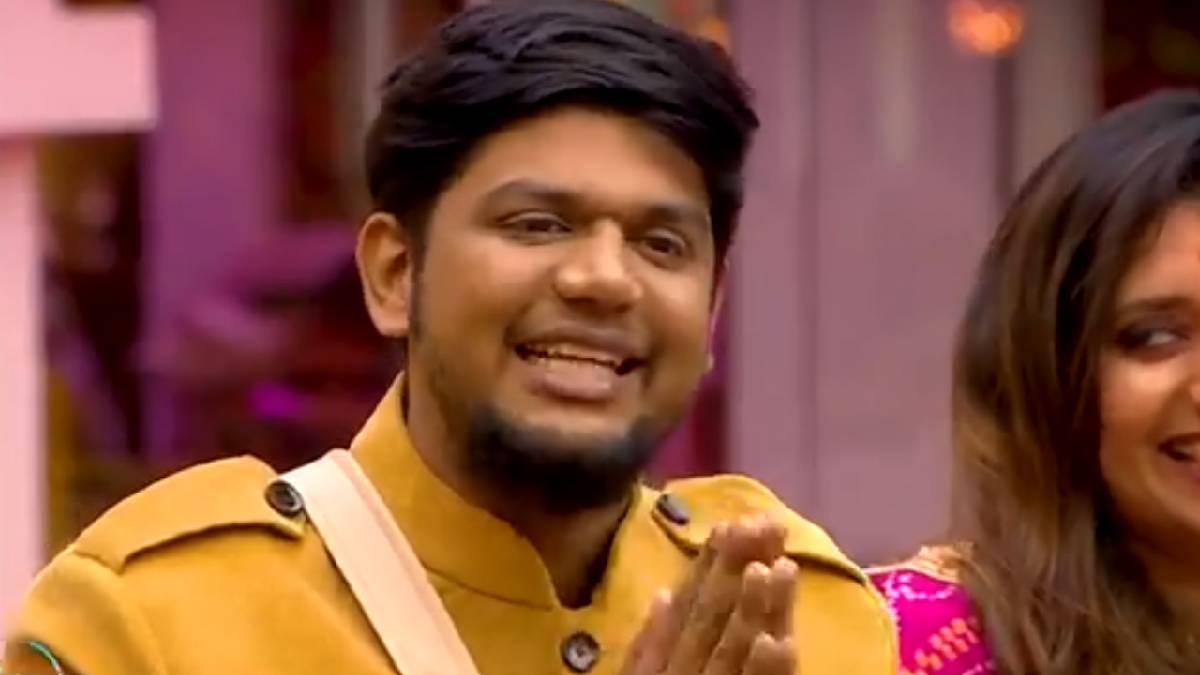 Abishek Raaja was the most talked contestant of Bigg Boss Tamil 5. He has given an exciting interview after his eviction from Bigg Boss. Abishek interview after his appearance in Bigg Boss is most searched by Bigg Boss fans.
Bigg Boss Tamil 5 began on October 3 with a grand celebration. Eighteen contestants entered the Bigg Boss house with happy faces. The contestants were Isaivani, Priyanka, Ciby, Raju, Pavni Reddy, Abishek Raaja, Nadia Chang, Thamarai Selvi, Iykki Berry, Mathumitha, Imman Annachi, Abinay, Niroop, Chinna Ponnu, Namitha Marimuthu, Akshara Reddy, Varun and Suruthi.
There was no eviction in the first week of Bigg Boss 5 Tamil, but Namitha Marimuthu walked out of Bigg Boss house due to unavoidable reasons. Following that, there held the first nomination inside the Bigg Boss house in which Nadia Chang got evicted, and in the second week nomination, Abishek Raaja got evicted.
Abishek Raaja eviction was a shock to many Bigg Boss fans as he gave more content inside the Bigg Boss house. He often comes in Bigg Boss Tamil 5 promos and shares screen space with Priyanka and Niroop. A trio gang was formed that manipulated many incidents inside the house.
Most Bigg Boss viewers expected that Abishek Raaja would not get eliminated as he was engaging the Bigg Boss Tamil 5 show, but as Kamal sir says, expect the unexpected. After his eviction, he posted a tweet on his official page regarding his game strategy inside the Bigg Boss house that brought many controversies and support.
Abishek Raaja recently gave an interview to a Private channel regarding his experience inside the Bigg Boss 5 Tamil. In it, he says that "I am not worrying about any negative comments, not criticisms that pours against him. I'm a person who does sky gliding, forgetting the parachute, who likes taking risks."
When questioned about the positive and negative comments, he says that he gained attention via Bigg Boss without any promotion. "I didn't go and approach any separate agency to create memes for me rather, people created memes by knowing who am I. Hatred is not an identity; it is a reaction."
Abishek Raaja is happy about the game he played. He is sure that he kept himself occupied with his ideas and thoughts. He said that ." If people dint like me for being myself, then it is a debate."
When Abishek was inside the Bigg Boss house, he often acted as an astrologer and as a priest by analysing the characters. The interviewer questioned him about this to Abishek. For that, he replied, he has a habit of telling good things to people.
He is sure that he did not fake inside the Bigg Boss house, and he was real. Abishek Raaja said, " If I had faked, then my friends wouldn't have bothered me, and I wouldn't have friends."
During the game inside the Bigg Boss house, Abishek Raaja seemed to trigger or influence others, but in the interview, he said, "I speak what I feel, I cant speak by noticing so many cameras around me. Moreover, that is not my character."
He criticised a few reviewers that just because of getting the pay, the reviewers are targeting the contestants and spoiling the image of the contestants for the review sake. No one has the right to say ' Right or Wrong.' And God has not given rights to anyone to judge.
The interviewer asked Abishek Raaja who was your favourite contestant inside the Bigg Boss Tamil 5 show. As expected, he mentioned 'Priyanka Deshpande'. He also said that he sees himself more in Priyanka. He wants to continue her friendship and love even after Bigg Boss. "She is just like me received bad comments by fighting For good."
Abishek Raaja says that 95% of people regret not being self by living for someone when questioned for negative comments. He said that he is a big fan of Kamal Haasan. He made sure that he didn't mention Kamal Haasan as CM in any debate; rather, he spoke only about the contestants as they will be for 100 days inside Bigg Boss house.
Abishek Raaja is sure that he has not watched any Bigg Boss shows. Even after his eviction, he said he had not watched any promos or episodes because it is past. " While going online, Bigg Boss content will pop on media, and that is how I know about this show. If I ever watched the Bigg boss show, I would have been inside the Bigg Boss house."
Abishek Raaja believes that Priyanka and Niroop will be in the top 5 Bigg Boss Tamil 5 contestants. He says that Niroop has a neutral character. According to Abishek, Bigg Boss is a "Mind Bootcamp." When the raised Why did you go to Bigg Boss? He said that" Bigg Boss can be told as mind Bootcamp, rejuvenation program or switch on and off."
Overall, Abishek Raaja eviction is a shock to himself. He aimed to be one of the top 5 contestants. He told if he ever faked inside the house and survived for 50 days, he would have been ashamed and spit on his face in the mirror. He is happy that he played the game being himself inside the Bigg Boss house.