Is Amazon Prime going to be a big spoiler of Big Screen Theatres with Ponmagal Vandhal?
Chandra Raja Prabu (Author)
Published Date :

May 29, 2020 09:48 IST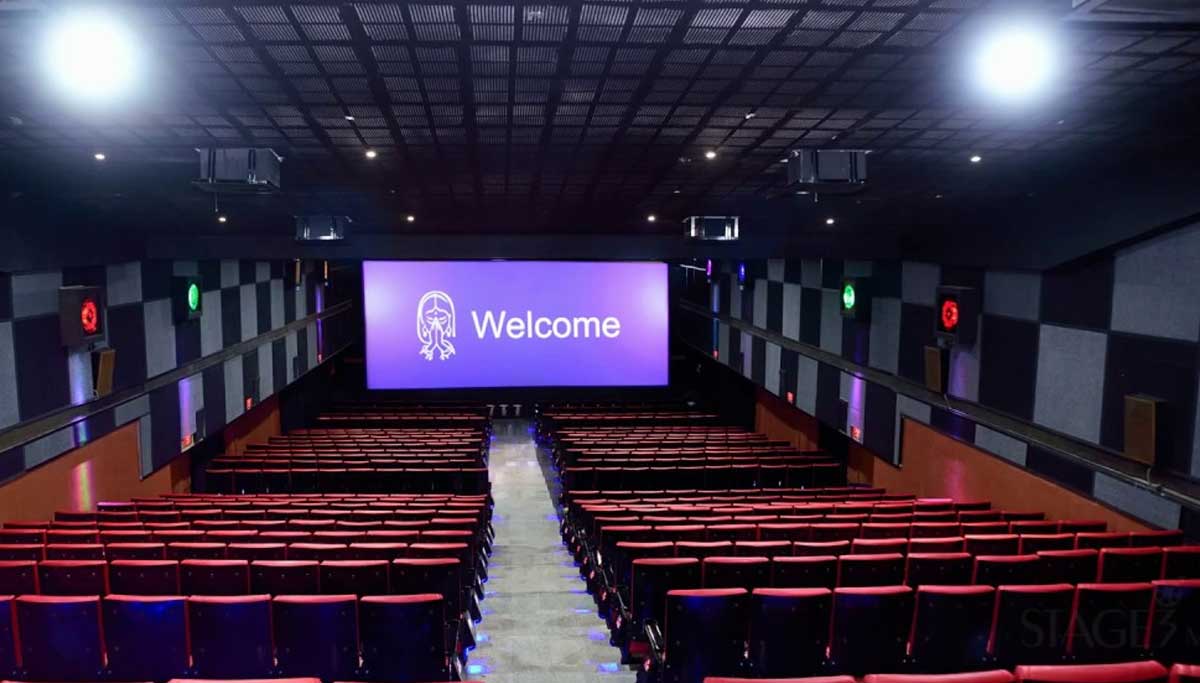 Is Amazon Prime, Netflix going to be a big spoiler of Big Screen Theatres? Never, OTT usually does the second release of the movies, which was already screened on Big Screen Theatres. This helps producers can make next turn of direct profit through OTT and Television sales. OTT networks like NetFlix, Amazon Prime, and others usually have some budget to buy movies or invest in their own productions. Those movies won't hit the big screens, so those producers will plan budgets according to the OTT.
When it comes to regular movies that depend on big screen theatre audiences, their budget for the hero and the investments will be higher than OTT movie producers. Big screen producers can go to OTT as a temporary situation due to lockdown but cannot continue for a long time.
This is a Coronavirus lockdown situation, so people stayed home and watched movies online. To utilize the situation, Amazon Prime buys Ponmagal Vandhal for a huge amount. When it comes to normal days, they can still buy movies to release in OTT, but when they start facing piracy issues on same-day release as Tamilrockers leaked Ponmagal Vandhal did today, it's hard for OTT.
The majority of the audience very much used to Tamilrocker's website now, and they definitely wait for Original Print from Tamilrockers, whatever released by OTT and Ponmaga Vandhal witnessed it. So producers can make money on a single day by selling it to OTT. More than 50% of audiences not registered in OTT's like Netflix and Amazon Prime, those who are not registered will know how to watch high-quality prints within a few hours of OTT release.
As soon as OTT starts facing piracy problems in at least the next 4 movies releases after Ponmahal Vandhal, they won't buy movies as same as Ponmahal Vandhal price. If Amazon Prime analytics report is down comparing to other movies, then Amazon prime will fix the budget to buy the movies.
What if Amazon prime requested a budget lower than the movie budget or lower than the theatre profit? This situation leaves with no choice return to "Big Screen Theatres" to the producers who are planned to release movies in OTT now.
Few producers complain about budget movies not being allowed to be released in big-screen theatres by theatre owners - also, those movies are removed from big screens with just 2 shows or less. As per the source from theatres owners, even Amazon Prime won't buy those budget movies which never fulfills audience expectations and for which we did not get 50 plus audience for single shows.
When our news team did an online survey,
people who have free amazon prime with some mobile networks continue to watch movies.
The majority - planned to watch Ponmahal Vandhal movie from 30 days Free trial of Amazon Prime video pack.
Few says online streaming takes full-length movie data even if we skip to watch later. So it is better to download full-length movies and can watch anytime.
Few never prefer to watch movies in OTT, and they always like to watch in Big Screen Theatres with Surround effects.
Since the Hindi audience is higher than the Tamil audience, Amazon Prime can take the money back, but its hard to make money from the Tamil audience. As long as producers join hands with Theatre owners, piracy can be stopped for 30 days, else from OTT, some piracy watchers will enjoy original prints within a few hours.