Kalavani 2 Reloaded Evergreen Entertainer
Mahalakshmi Chandramohan (Author)
Published Date :

May 11, 2019 11:01 IST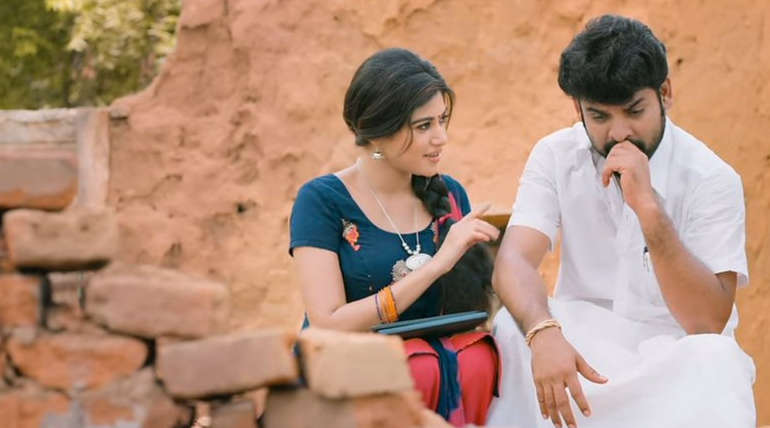 EVERLASTING STROKE: Kalavani is an evergreen entertainer that sets up the viewers back to the giggling mode whenever telecasted. The characters illustrated occupied a greater impact among the audience and their names still remain unforgettable. The movie has a typical traditional touch exhibiting the tone of a village lifestyle.
INTENSIFYING ENTERTAINMENT: According to the Kalavani 2 has no connectivity with the Kalavani that is released previously in 2010. Kalavani 2 is found to be a political entertainer. The timing aspect which was taken into a large consideration was the backbone of success in Kalavani. Kalavani 2 is said to have doubled the same aspect to be served even sweeter.
DIRECTOR RE-HIT: Sarkunam cultivated his direction skills in the course of assisting A.L Vijay. Kalavani was the first movie screened by Sarkunam. He prepared the movie with the fresh group of artists who were at their beginning stage in the industry. Now he finished Kalavani 2 exploring it in a different platform.
TAKE OFF TO THE HEIGHTS: Vimal and Oviya after accomplishing their lead roles in Kalavani went through various other projects and flourished with reasonable fame. Their recombination is a pleasant wait for the fan crowd. It reloaded the artists from the first part yet accumulating them in a different storyline.
SPECIAL MENTION: The song Vottu Kettu Vanthangale is trending among the young fans. The song had a significant response as it appears to be a critic for the existing politics.
OVERRULING SUPPORT: The artists RJ Vigneshkanth and Mayilsamy is said have added an intensified humorous touch to the film. Saranya Ponvannan who elegantly adapts the role in the script has returned back with no drop in enthusiasm.
TECHNICAL CREW: Cinematography had taken care of by Velraj. Gibran had rendered his musical flavour. Editing carried out by Raja Mohammed. The film is to be released by Varman productions. Hopefully, Kalavani 2 is expected to arrive soon breaking its barriers.