Kasthuri Bigg Boss 3 Tamil Wild Card Contestant Entry
Vijayan Sankar (Author)
Published Date :

Aug 08, 2019 12:44 IST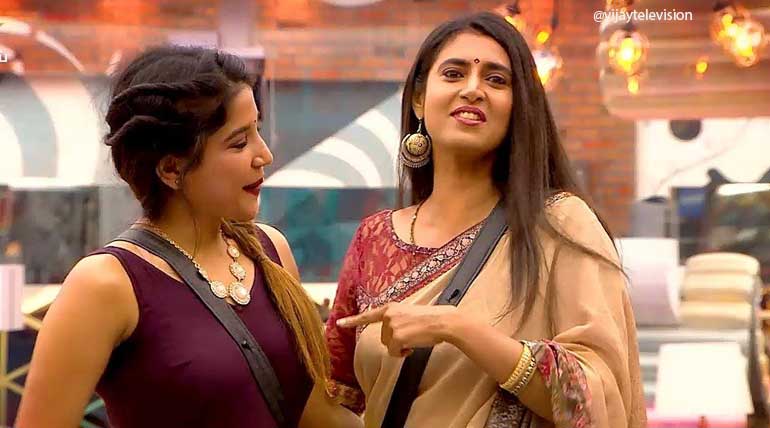 Kasthuri, Bigg Boss Tamil 3 wild card contestant enters today, but for how long is the question?
Famous Tamil actress Kasthuri enters the big boss 3 Tamil as its
wild card contestant
and also the last one for the Big Boss 3 Tamil show. The first promo today confirms it. It is attempted by the big boss team to infuse fresh blood to revitalize the reality show. But the big question among the viewers and the contestants is, for how long she will be in the show. There are 55 days more left in the show and will she be till the end is many are asking now.
Why Kasthuri is doubted for staying long in Bigg Boss 3 Tamil?
Kasthuri is famous for her controversial remarks on various issues nowadays. After her comeback to Tamil cinema in 2009, she concentrates more on commenting against people rather acting. Since her comeback was not as she expected, she takes on many people on Twitter and creates a lot of controversies. The last in the series of such incidents is dragging the legendary actor and former chief minister of Tamil Nadu MGR.
While comparing the batting of Chennai Super Kings on April 13th in Chennai, she tweeted that the batting of CSKs is like that of GR's love scene with Latha in "Pallandu Vazhaka". It created a storm among the AIADMK party and also die-hard MGR fans. One month before this, she talked about Siva Kumar hitting the mobile phone from a fan in front of Karthi. Though initially, Karthi was angry he somehow managed in the audio launch function of "July Katril".
Who is Kasthuri?
Kasthuri was a brilliant student and got state ranks in 10th and higher secondary exams. She was a hockey player and active in NCC and became an RD cadet in Air Force wing. She was Miss Madras in 1992 and started acting in Tamil and other languages from 1991 to 2003. She quit cinema married Ravichandran only to come back in 2009 with Tamil Padam and continues to play small roles in many movies.
It is this period of 10 years she is entering into many controversies because of her open speaking on all issues. This character of Kasthuri is seen on the first promo itself, as she says to a bewildered Shakshi, that she has got a lot to talk to her. Hence the much expected fresh energy and blood are infused into the Bigg Boss 3 Tamil show today with Kasthuri. Entertainment and controversy are going to be the norm of Bigg Boss 3 Tamil from today.