Kavin and Sandy secret plan in Elimination process revealed in Bigg Boss 3 Tamil Show
Vijayan Sankar (Author)
Published Date :

Sep 22, 2019 10:30 IST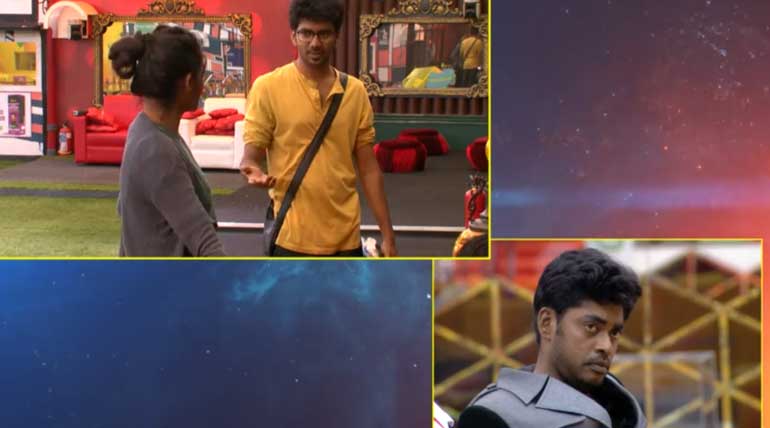 What could have been the secret plan of Kavin-Sandy master before the start of big boss 3 Tamil show: Only on the 90th day of bigg boss 3 Tamil show, the hidden plan of Kavin - Sandy master even before starting of the show came to light. The short film shown by Kamal revealed the plan from Kavin's words to Losliya. Even to Kamal's questioning about the plan, there was no proper answer from Kavin and Sandy master. Will the last ten days bring out the secret plan of Kavin-Sandy master. How will it help or end their hopes of winning the grand finale is the question of the audience now.
Kamal spent most of the 90th day only on the relations between Losliya-Kavin-Sandy master: As expected, Kamal tried to bring out the real relationship issue between the trio of Losliya, Kavin, and Sandy master. He emphasized more on Kavin's part of spoiling the relationship than that of Losliya. Also, he, again and again, wanted to have the game spirit than the relationship issue. To highlight the issue, Kamal brought this secret plan of Kavin and Sandy master before everyone.
Kavin - Sandy master plan: Kavin and Sandy master are friends for more than five years now. They both knew that they would be part of the bigg boss 3 Tamil show. Sandy being a dance master, has important links in the film industry. His coolness and comments on all others were entertaining and also got him the right audience. But Kavin, on the other hand, was a struggling new actor in the film industry.
Being friends, they must have talked of what to be done in the show before coming into it. It is now confirmed by Kamal that there was a plan between the two. Irrespective of what it is, its repercussions of their fate of winning the show will be interesting to be seen in the last 10 days of big boss 3 Tamil show.