Kavin leaves bigg boss 3 Tamil house in cinematic fashion
Vijayan Sankar (Author)
Published Date :

Sep 26, 2019 15:49 IST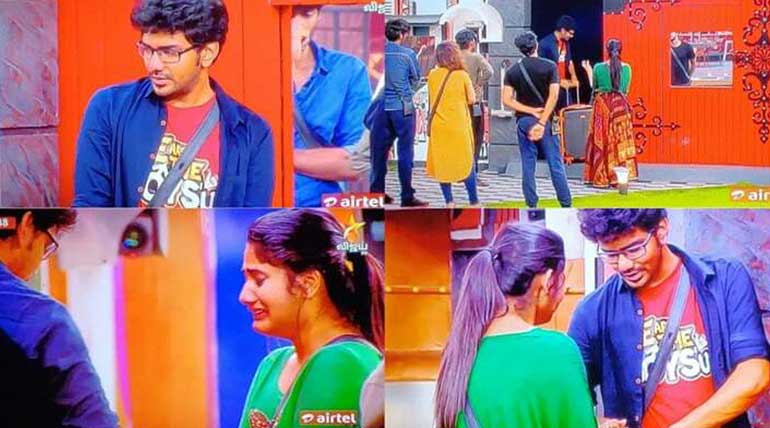 Kavin leaves bigg boss 3 Tamil house in cinematic fashion: Kavin leaving the bigg boss 3 Tamil house is nothing short of a blockbuster movie's climax scene. All the daylong suspense of Kavin will be leaving the bigg boss 3 house, has come to an end now.
But Sandy and Losliya crying for him are on par with any highly acclaimed sentimental movie. More of it is awaiting Kavin fans and the people who love the sentiment, today night in bigg boss 3 show.
Finally, the day-long suspense and hype of Kavin and five lakhs has come to end: With Kavin leaving the red doors of the bigg boss 3 house has put an end card to the day-long suspense of him and the five lakhs. What will the bigg boss 3 house be without him for the last days are for his fans to worry.
But for Sandy and Losliya it is sure not going to be the same again. The way they should their emotions yesterday and today was heart moving for not only Kavin's fans but also to the people.
Such kind of affection which is rare in this mechanical world is only to be enjoyed in movies. But seeing it in real-time with bigg boss 3 was a wonderful experience for millions of bigg boss 3 Tamil show audience.
Losliya is to be praised or condemned for her actions today? Losliya has been warned strictly by her father not to indulge in any activities with Kavin. She has made it clear during the initial stages of bigg boss 3 Tamil house, that she loved her father very much and he is the hero to her.
But, in spite of his warning and from Cherappa, Kamal, her mother, and sister, she has shown her emotions for everyone to see now. Is this act whatever it means, is correct or wrong, only time can confirm.