Kavin self elimination in Bigg Boss Tamil for 5 laks or Family reason?
Vijayan Sankar (Author)
Published Date :

Sep 25, 2019 15:56 IST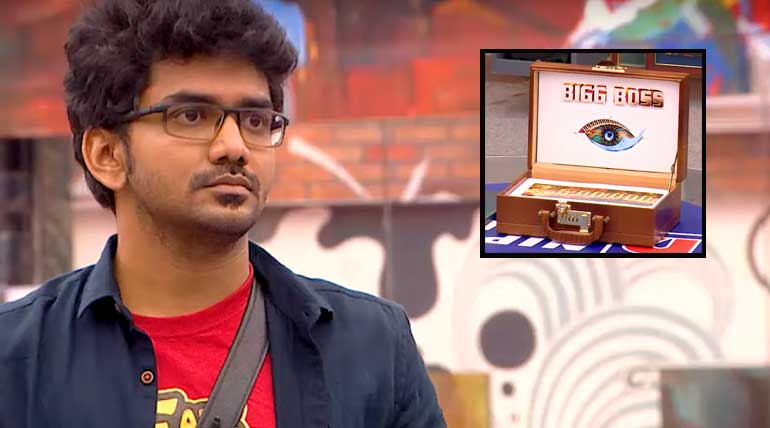 Will Kavin bit the silver bullet of Rs. 5 lakhs to leave the bigg boss 3 Tamil house today
Bigg Boss is never short of surprises. The latest one is the best of all. Now, only six contestants are left for the grand finale next week to decide the 50 lakhs prize money. At this juncture today big boss surprisingly announced that one of the six contestants could walk away from the big boss house today with Rs.5 lakhs.
The bgig boss also tempts contestants, that only one of the six could win the bounty of 50 lakhs. Kavin, who needs the prize money of 50 lakhs more than the other five contestants, gets up to take the five lakhs. Sandy master, Losliya and others warn him not to do it. But will he take the offer of 5 lakhs and leave the big boss 3 house, is the talk of Tamils worldwide.
Why this sudden surprise of Rs.5 lakhs by the bigg boss?
The organizers of big boss want to make the current 3rd season, the best of all the three seasons so far. Hence all the techniques and tricks are used to make the show a grand success. The current offer of sending one contestant out with five lakhs will shoot the TRP with many people taking sides of whoever is doing it is correct or wrong. The center of talk among Tamil people could be this issue of the big boss 3 Tamil show. Being the last days of this show, it could boost its image well for the next years.
Will Kavin take the offer or not today?
The hot topic is worth the discussion of Kavin taking the 5 lakh offer and leaving the bigg boss Tamil house. But, if it is done, it will be wrong on the part of the organizers of not letting him know of his need to save his family outside. The court has ordered to pay a compensation of 55 + lakhs for the case against his family. He will need a minimum of 50 % of this amount to get things straight.
Hence making him not knowing it and sending him with five lakhs is morally not correct.Maybe his family has informed big boss organizers not to inform Kavin of the case development. But they are unaware of today's development. Hence it is advisable to inform Kavin if he is going to take the offer.
Whatever may happen, the big boss 3 Tamil show is getting all its due attention and more during the last days of its show.