ads
Mamangam Movie Review: A Grand Historical Story
Sivaranjani Soundararaj (Author)
Published Date :

Dec 12, 2019 18:12 IST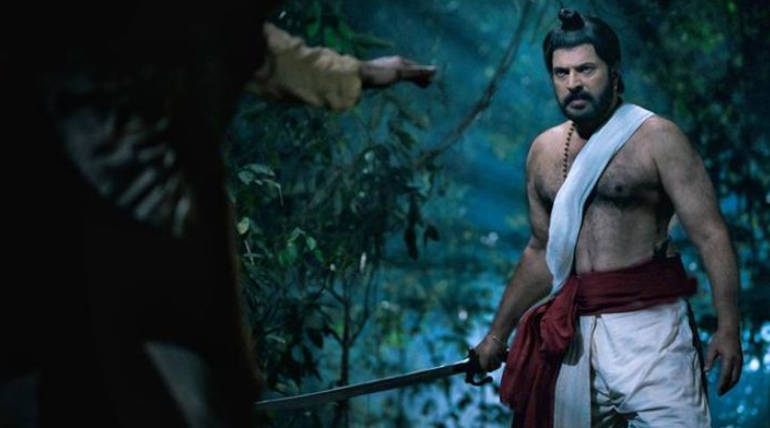 Mamangam celebrates Christmas and New year with its grandeur in theatres all over the world: Mollywood star Mammooty starring Mamangam movie runs successfully around 2000 theatres all over the world to portray the festivity of Mamangam happening every 12 years once in the historical period of the 18th century. Produced by Venu Kunnapilly under the banner of Kavya Films company brings the history of brave in theatres of India, United Arab Emirates, and New Zealand today with its grandeur screenplay.
Sajeev Pillai's screenplay writing has become an incredible lifter to the Mamangam's blockbuster and word of mouth everywhere hiking with the fever of more viewers to the silver screens. The main story twirls with the battle beginning of Valluvanadars and Zamorins. To throw the Zamorins out, Chaevurukkal warriors plots against them in the Mamangam festival held at the banks of the Bharathapuzha river in Thirunavaya.
With a grand historical backdrop of the Mamangam festival, Panikkar (Mammooty) begins the battle with his Chaevurukkal fellows to arrest the Zamorin molding the first half as an intriguing hit burster. The story happens after 25 years of the Mamangam battle as a leftover where the men are out in the Valluvanadu region paying off lives and leaving their women and setting Panikkar as a scandal of Valluvanadars.
Unni Mukundhan and Master Achuthan of the Chandroth family play their character of Mamangam forcefully, setting a rage to the storyline intensely on the screens, whereas Mammooty avatars as a woman in the principal half of the movie gracefully in addition to the portrayal of the powerful Chandroth great Panikkar role unreluctantly.
Directed by M. Padmakumar, the story helms the need for the great festival Mamangam in the state as it was nabbed due to the bloodshed on the banks of Bharathapuzha. Manoj Pillai captures the periodic drama perfectly on cameras, which blends more emotions with the audiences on the silver screens. Prachi Tehlan and Anu Sithara also performed the epic story with their intriguing depiction.
With Superstar Rajinikanth's voiceover to tell the story highlights on the start race, Maamangam has been dubbed in Telugu, Tamil, and Hindi only with the cause of relinquishing Mamangam festivity everywhere in South India.
The historical film proofs all positive from the audiences and cinema stars only because of its highness in the screenplay and direction. Mammooty and other co-actors makeover is a must talkable thing in Mamangam, which gives life to the Valluvanadu people and Zamorin flawlessly.
Mamangam has made history on its first day with its periodic filming, and it is ready for the race with many more films releasing on December 13th for the Christmas celebration.