Money Heist Season 5 Release Date, Time, Episodes And How To Watch
Thangaraja Palaniappan (Author)
Published Date :

Sep 03, 2021 16:50 IST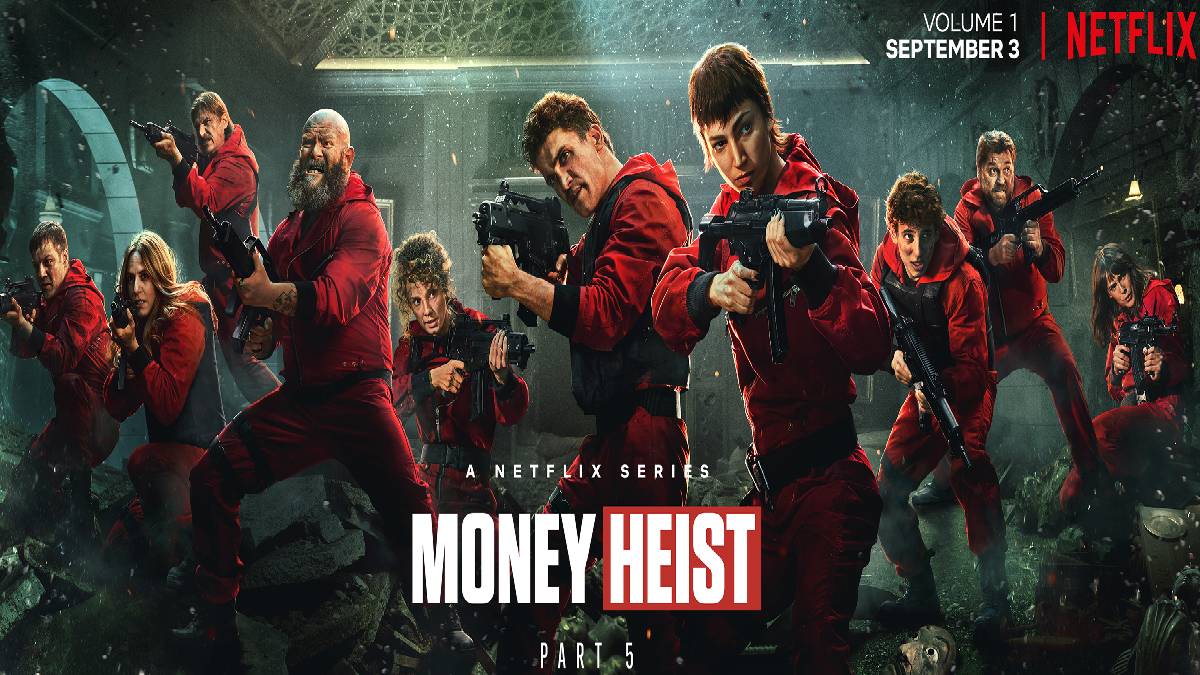 The world level expected web series Money Heist season 5 is released as announced. Money Heist fans are jamming in Netflix to enjoy the suspense and unpredictable journey of Heist members.
Season 4 ends with the scene where the police officer Alicia arrests the professor at gunpoint. As fans were looking forward to what was next, it was announced that the 5th episode would be released on September 3 at 12:30 pm. Similarly, the 5th part of Money Heist has been released at 12:30 pm.
Most of the fans thought that the complete season would be released today, but i is not. As announced, the Money Heist season five is released in two volumes with ten episodes in which the Season 5 first part is released today with five episodes, and the last five will be released on December 3.
Volume one of Money Heist Season 5 has five episodes: The end of the road, Do you Believe in Reincarnation, Welcome to the Spectacle Of Life, Your Place In Heaven, Live man lives. Each episode hols 45 to 55 minutes.
Money Heist is streaming exclusively on Netflix, which is a subscription-based service. The first five episodes of Season 5 can be watched on Netflix from today. The series is still travelling with the same thrill and suspense as the first four seasons. When it comes to Money Heist, there is no space for boredom nor skip.
The screenplay in this fifth season also made sure to given the same interest as the previous seasons. The only sadness in this season is Nairobi is no more and the fifth season begins with a positive and energetic tone, "For Nairobi". Let us enjoy watching Money Heist Season 5 with the hope that the unanswered questions of the previous season will be answered here.