Nadigar Sangam Election 2019: S.Ve.Shekher made Confusion in Poll On 23th June
Chandra Raja Prabu (Author)
Published Date :

Jun 18, 2019 17:53 IST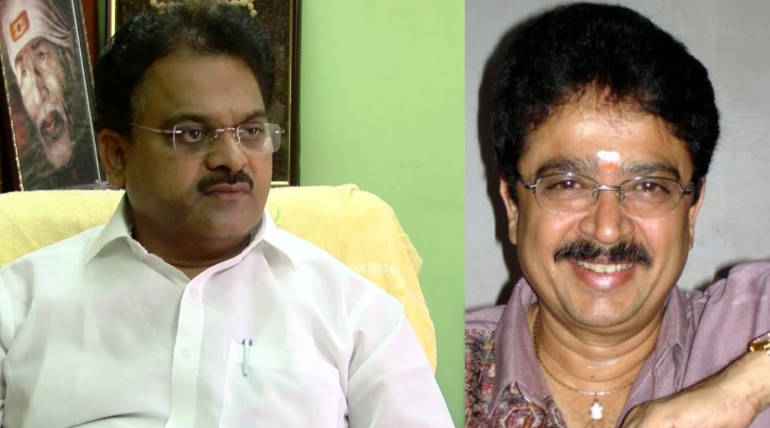 Nadigar Sangam Election 2019
The date and venue for Nadigar Sangam Election 2019 or South Indian Artistes Association election are fixed on 23rd June in MGR Janaki College in Chennai. Now there is some confusion in poll and subject to change. It was reported that Chief Minister of Tamilnadu Edappadi Palanisamy request to change in location as the place is adjacent to Minister and Judge's residence and it will have to provide additional securities. A request to change the location was sent to retired judge E Padmanabhan.
Nadigar Sangam Supporters and Dispute
The decision will take soon and it will be announced. This decision will have no reference to Pandavar Ani and Swami Shankardas Ani. As it is big despite between two groups, they claiming majority support from various stars such as Rajnikanth and Kamal Haasan for Nadigar Sangam Election 2019. Meanwhile, both teams posted the pictures that have taken with Kamal Haasan. Vishal's ex-friend Varalaxmi Sarathkumar wrote on Twitter that Vishal has not proved as an able leader himself. As he named against her father Sarathkumar in a land dispute.
Final Contestant List and Campaign
The final contestant list was accepted and rejected on June 11th. Nine nominations rejected for various reasons like pending amount, non-payment of membership amount and so on. Actor Vimal and Ramesh Khanna from Swami Shankardas Ani was rejected. Both teams, Nasser-led Pandavar Ani and Bhagyaraj-led Swami Shankardass Ani are busy in the campaign in various districts across Tamilnadu. They seek votes from drama artistic who are Nadigar Sangam members.
S. Ve. Shekher Controversy Talk
S. Ve. Shekher told that when he has booked the venue for his drama play how the Nadigar Sangam conduct the election. His controversy talk made a stir in the film industry. Poochi Murugan of Pandavar Ani said that however, the people may try to stop the Nadigar Sangam Election 2019, we will conduct it. There is no question of postponing the Nadigar Sangam election 2019 and the polls will happen for sure.