Neruppa Irupaan Song: Hiphop Third Single From Sivakumarin Sabadham
Vignesh Subbaian (Author)
Published Date :

Jul 30, 2021 12:27 IST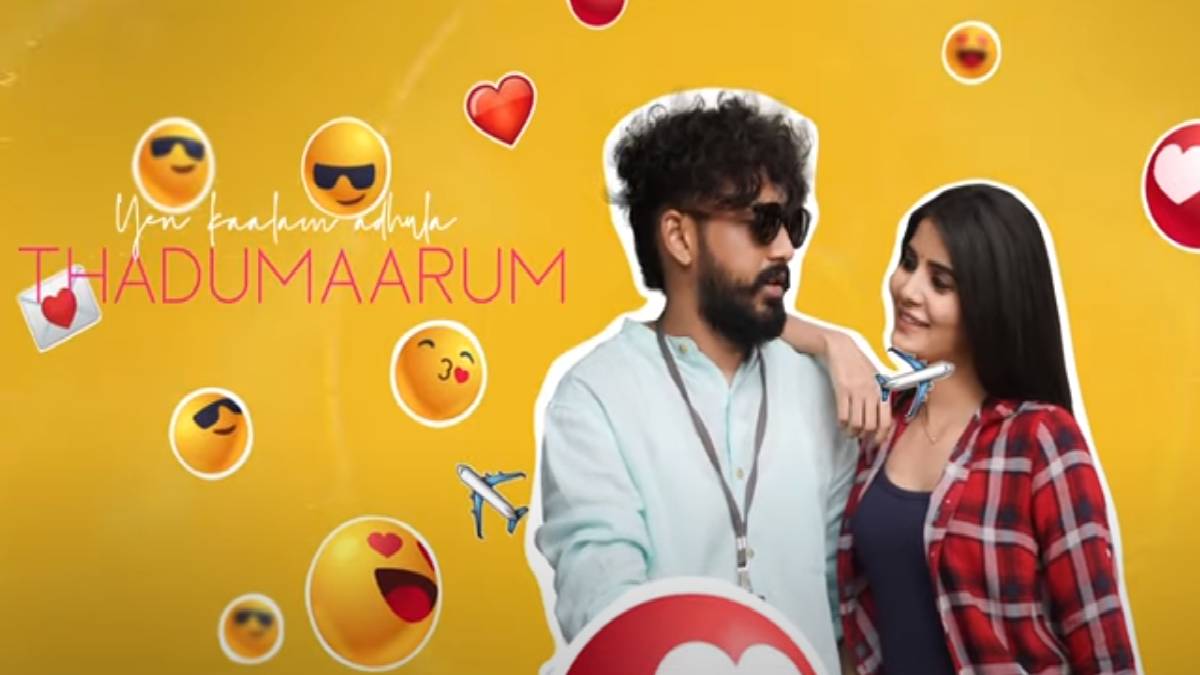 Neruppa Irupaan lyric song is released from the upcoming film written and directed by Aadhi of Hip-hop Tamizha Sivakumarin Sabadham. The song lyrics are screened in a different style which is a visual treat for hip hop fans.
Neruppa Irupaan song from the film Sivakumarin Sabadham is sung by Padmalatha with the Hip-hop Tamizha lyrics is released, and it's receiving cool responses from the fans. Hearts are fire emoticons filing in the comment sections.
The song expresses the love of a girl on a goy in a cute and beautiful tone. The song is melodious in a female voice, more like mesmerising. This song is screened like a WhatsApp chat with stickers and smiles. The song merges with melody and a vibing beat. Neruppa Irupaan will be a good song to coney the love to the boyfriends as its lyrics minutely observes the cuteness of males.
The acting of Madhuri will hold an additional fan for this film Sivakumarin Sabadham. This film is the second film of director by Aadhi, and he co-produced the film with Sathya Jyothi Films in the banner Indie Rebels. This film stars Hip-hop Tamizha Aadhi as Sivakumar, Madhuri Jain, Adithya Kathir, and Parvati Vj.
Neruppa Irupaan is receiving a good reach within few hours of receiving. The fans were excited before the release of the song by sharing and tweeting, and now the fabs are celebrating the song.