Did New Love Started Between Pavni And Amir In Bigg Boss Tamil 5?
Sophia Loren (Author)
Published Date :

Dec 17, 2021 18:20 IST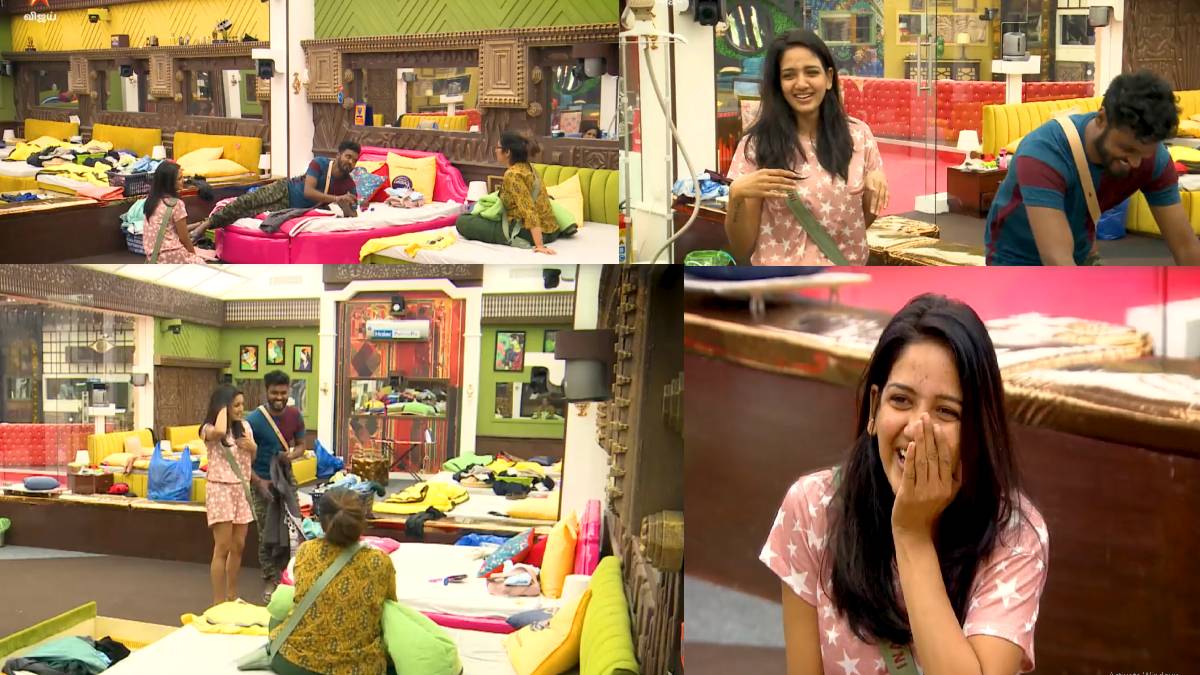 After the release of the thirst Bigg Boss Tamil 5 promo for today's episode, the controversial debate on Pavni, Abhinay and Amir. The promo is projected as if Amir proposes Pavni and Priyanka supports their fun talks.
Bigg Boss Tamil 5 is currently moving with the nomination task, and the housemates are playing hard to escape from the eviction. Already Nadia Chang, Abishek, Chinna Ponnu, Suruthi, Iykki Berry, Isaivani and Annachi got evicted from the Bigg Boss house. And the current housemates are trying hard to be inside the house for 105 days, but that is not possible.
Most of the Bigg Boss Tamil 5 fans say that Priyanka and Raju will be in the top 5 finalists. When the entire housemate is competing to get away from nomination, choreographer Amir is behind Pavni in the tone of Love. At the same time, Pavni calls him Brother and wishes Amir to call her Sister. But while watching the promo, it seems like Pavni too likes the way Amir acts.
In the initial weeks of Bigg Boss Tamil 5, Abhinay and Pavni Reddy were close as friends, but later their behaviour was projected differently. The housemates thought that they had a relationship which is apart from friendship which is more or less like Love. Raju once questioned about this in a task to Abhinay, to which Abhinay responded in a smart way, and everything was sorted out after a fight.
With the entry of Amir as a wildcard contestant inside the Bigg Boss house, many big boss viewers thought a special feeling would be sprouted between Amir and Pavni. Amir started to get close with Pavni in the initial days by telling her that he was her fan. He often tries to be close with Pavni in front of Abhinay.
Again during the issue of Abhinay and Pavni, Amir interfered in between, and many messes happened among the housemates. The talks on Abhinay and Pavni came to an end only after host Kamal Hassan got into it. This made a clear route for Amir to be more friendly with Pavni. He often irritated Pavni with his talks and activities for fun.
In today's last promo, it seems like Amir proposed Pavni, and her reaction shocked the fans. She didn't get tensed; rather felt shy. On the other hand, Priyanka shouts, saying that a love story has begun inside the Bigg Boss house. This promo has created negative comments on Pavni. Nothing can be assumed by just watching the promo. Let us wait for a few more hours to know what happened precisely between them.
#Day75 #Promo3 of #BiggBossTamil #பிக்பாஸ் - திங்கள் முதல் வெள்ளி இரவு 10 மணிக்கு, சனி மற்றும் ஞாயிறு இரவு 9:30 மணிக்கு நம்ம விஜய் டிவில.. #BBTamilSeason5 #BiggBossTamil5 #பிக்பாஸ் #nipponpaintindia #PreethiPowerDuo #VijayTelevision pic.twitter.com/cvpMQx4t5B

— Vijay Television (@vijaytelevision) December 17, 2021