NGK Movie: Sai Pallavi and Rakul Preet Singh Latest Interview
Vijayan Sankar (Author)
Published Date :

Jun 01, 2019 12:30 IST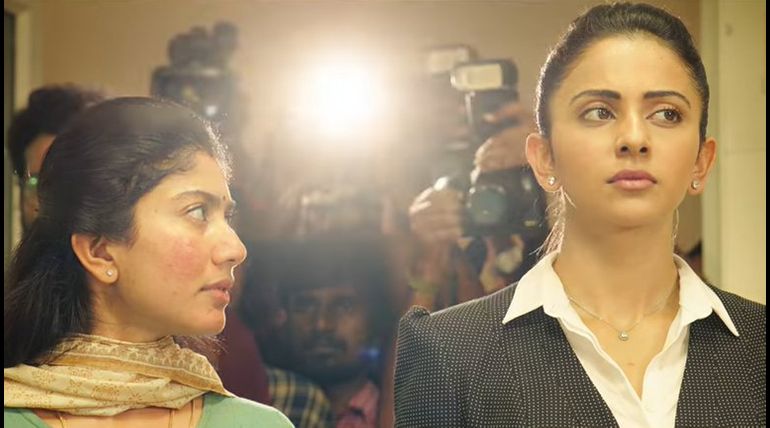 In an interview with an online media website, both Sai Pallavi and Rakul Preet Singh talked about their NGK experiences. Both were in full praise of the directorial skills of Selvaragavan and also, about the simplicity and childlike behaviour of Surya. Rakul, in particular, said in detail how she learned more about acting from Selvaragavan. She said it was a good experience working with the taskmaster.
The disciplined shooting of the NGK unit: Both the lead actress of NGK was full praise of the NGK unit, and even cellphones were not allowed in the shooting place. Also, they said there were total silence and strict rules to be followed. Only the dance shooting seems to be the only free and jolly time of the shooting. Sai Pallavi said she even cried of not able to bring about the expectations of Selvaraghavan. According to both the actress, many scenes were shot several times for bringing perfection.
The interview was full of praise of the skills of Selvaragavan and Surya: Rakul said she learned a lot more of acting skills like not blinking during dialogue delivery and to leave a 3-second phase between dialogues. Both conveyed that Selvaragavan was different from other directors in many ways. Also, they said it was like learning acting lessons from the taskmaster.
NGK crosses one crore collection in the box office in Chennai along: As per trade analysts, LM Kaushik and Ramesh Bala the opening day collection in Chennai alone is Rs. 1.03. Also, the premier show held in the US on Thursday and Friday has collected 37 lakhs and 20 lakhs respectively. Surya carries the full movie on his shoulders, and Selvaragavan has well portrayed the transformation of an innocent youth who quit his job for organic farming and then to politics. Sai Pallavi acting as his wife had done her part well. The storyline is all about the pesticides mafia forcing Surya to enter politics and do good for the people. The grey areas are the editing and not to the full potential of Yuvan Sankar Raja. NGK box office progress at the weekend will determine its success.