NGK Movie: NGK will Prove Once Again that SR Prabhu is a Successful Producer
Vijayan Sankar (Author)
Published Date :

May 29, 2019 16:55 IST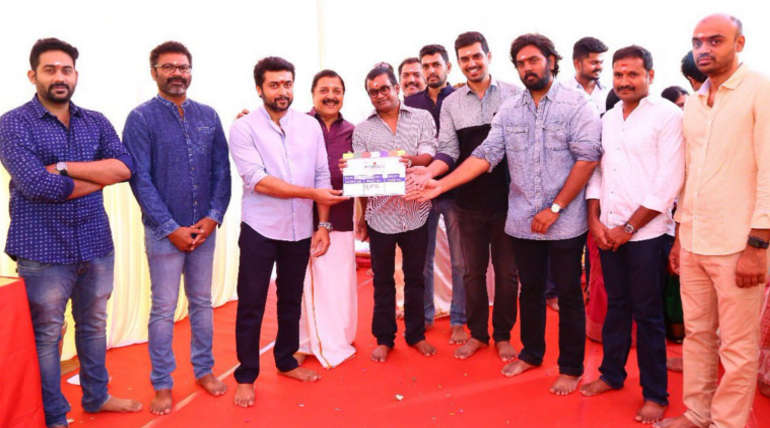 NGK Movie: SR Prabhu is one successful producer in this modern era of the cine field. There were great production houses like AVM, Gemini, and others in yesteryears. But even they have not been able to continue to make movies for the past decade. It is because of the change in the cine field. With Tamil Rockers playing spoilsport and families are rarely coming to cinema halls it is a tough profession to produce movies nowadays. But one person who has been successful continuously from 2006 till date, all through this change is none other than SR Prabhu. His latest venture is NGK teaming with Surya and Selvaraghavan.
SR Prabhu the lone successful producer of many actions and critically acclaimed movies: Studio Green, in-house production of veteran actor Siva Kumar's family, is the starting point of SR Prabhu. Since Surya and Karthi are his cousins, he was in-charge of Studio Green which produced many successful movies including Naan Mahan Alla, Siruthai, Attakathi, Kumki, Biriyani, Madras, Komban and many more.
Dream Warriors: SR Prabhu started his own production house Dream Warriors in 2012 and started his first production Saguni starring Karthi. The best of Dream Warriors was Joker in 2016 and Aruvi in 2018. Both the films were widely acclaimed by the critics and were well received by the audiences. Both were classics of Tamil Cinema and set the standards for such kind of films. SR Prabhu proved his ability in selecting to produce movies like these. Both won a lot of international awards.
Potential Studios: SR Prabhu became a partner of Potential studios in 2016, and so far produced three hit movies of Maya, Managaram, and recently released Monster. All the three are of different genre, and all were hits. Maanagaram was a much-acclaimed film both by critics and audiences.
NGK by Dream Warriors: SR Prabhu being a successful producer, knew the unique skills of Selvaragavan. Though it was a rough phase for Selvaragavan, SR Prabhu with his faith in his abilities has produced NGK. With the backing of movies like Joker, Aruvi, and Maanagaram SR Prabhu rarely makes a mistake. Hence the combination of Surya, Selvaragavan, and SR Prabhu is going to make history again with NGK or not will be known tomorrow.