Not To Share Vamika Photo Request From Virat Kohli And Anushka Sharma
Vignesh Subbaian (Author)
Published Date :

Jan 25, 2022 11:48 IST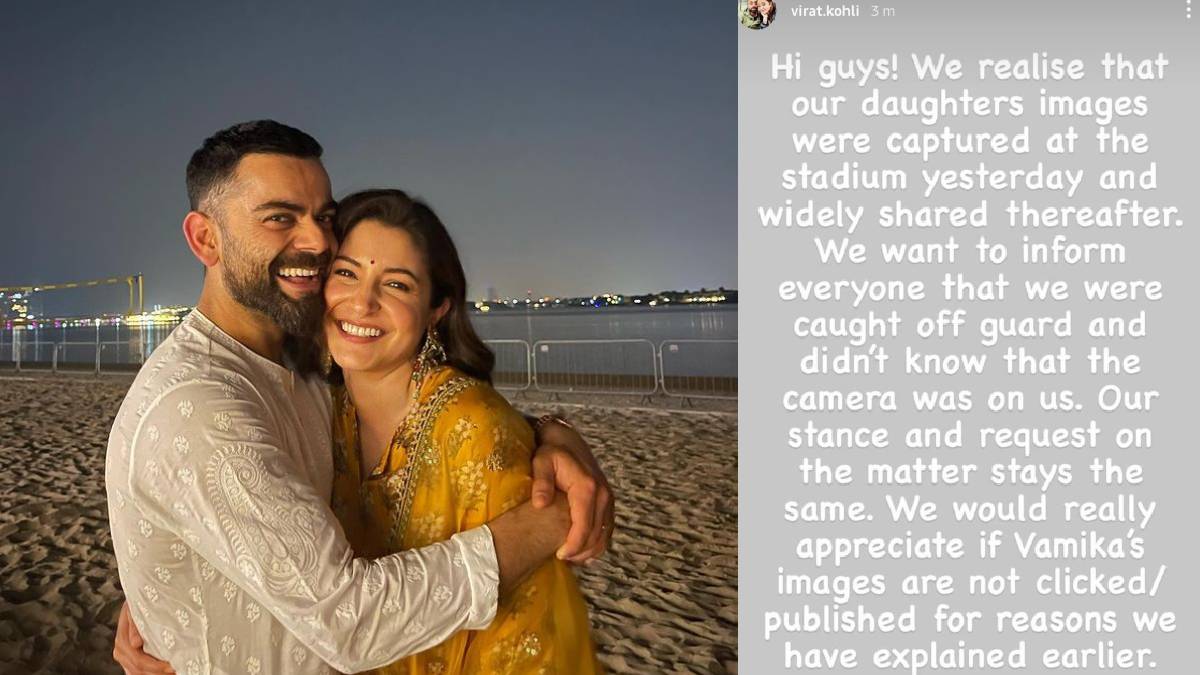 The photos of Vamika, daughter of cricketer Virat Kholi and actress Anushka Sharma is, went viral on social media after the recent unexpected click. Anushka claimed she was taken aback and had no idea the camera was on her and Vamika. Virat Kohli, a cricketer, shared the same incident on his own Instagram account. Fans defended them on social media, and publishers were asked to remove photographs of Vamika.
Virat Kohli and Anushka have not released a photo of their baby yet. They had already stated that they did not want their daughter's photo to be published in the media or on social networking sites. Anushka Sharma has demanded that they do not share their daughter's photo in public as Vamika's photo is currently going viral as they have not yet shown their baby's face in public.
Meanwhile, Virat Kohli scored a fifty in the 3rd ODI between India and South Africa in the recent match. As wife Anushka Sharma also stood with her daughter Vamika, cheered. The footage was released live. Following this, Vamika's photo went viral on the internet and made her name go trending on social media.
Following this incident, Anushka Sharma posted a story on her Instagram, "We realise that our daughter's images were captured at the stadium yesterday and widely shared thereafter. We want to inform everyone that we were caught off-guard and didn't know that the camera was on us. Our stance and request on the matter stay the same. We would really appreciate if Vamika's images were not clicked/published for reasons we have explained earlier."
Anushka Sharma also revealed the reason why they are not posting pictures of their daughter. In a statement, she said, "We are deeply thankful to the Indian paparazzi and most of the media fraternity for not publishing pictures/videos of Vamika. As parents, our request to the few who carried the images/video will support us going forward.
We seek privacy for our child and would like to do our best to give her a chance to live her life freely away from media and social media. As she is older, we cannot restrict her movement, and hence your support is needed, so kindly practice restraint in the matter. A special thank you to fans, clubs and people of the internet for going out of your way to not post images."