Panipat The Great Betrayal movie review: Fights zero different Historic drama in theatres
Sivaranjani Soundararaj (Author)
Published Date :

Dec 06, 2019 18:01 IST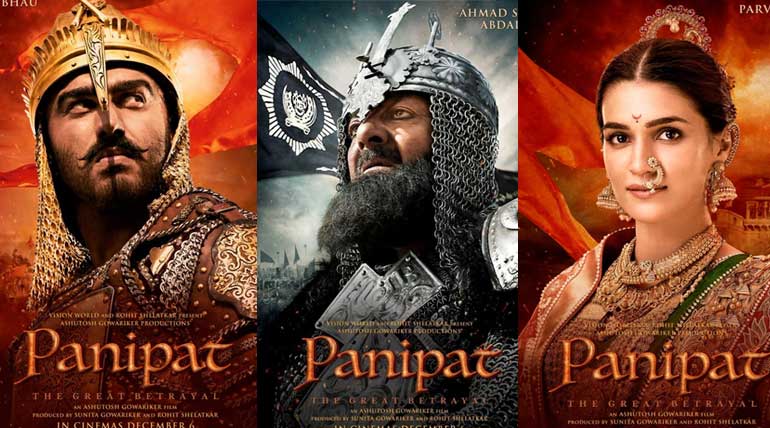 Panipat The Great Betrayal movie review: Fights zero different Historic drama in theatres: Indian histories are infinite to do epic films, and the list goes on continuously without an upshot. Panipat The great betrayal is live now on theatres to explicate the tale of the Third battle of Panipat to the world. Being directed by Ashutosh Gowariker, the film portrays the Maratha's bravery.
Panipat drama casts Arjun Kapoor Peshwa Sadashivrao Bhau, Kriti Sanan Parvati Bai, and Sanjay Dutt as Ahmed Shah Abdali in the critical roles of the battle. Though filmmaker Ashutosh Gowariker made Panipat with his simplicity, the historical storyline lags grandeur effect in the big screens, which sets the Great Betrayal abrupt in the onscreen battlefield. Critics review that the Panipat Maratha period film will not satisfy this age in theatres as many epic films did better battle in silver screens of Bollywood.
Panipat betrayal twirls around the valiant Marathas under the kingdom of Sadashivrao Bhau, battling with the Afghan ruler Ahmed Shah Abdali who is in the thought of conquering the nation from the powerful kingdom of Marathas thus rising to the cause for the Third battle of Panipat in India.
Jodha Akbar, in the director's mind, rages down Panipat's movie style in silver screens though Gowariker meets the audiences after three years of Hritik Roshan's Mohenjo Daro, Panipat wars petty to the present expectation.
Talking about the screenplay, it needs more explanation for a periodic film, and the energy lags the spontaneity of the historic plot alongside palace and battlefield assortments.
Bankrolled by the director in his production accompanying Reliance for distribution committed Ajay-Atul for composing music, and the songs score no part in the Panipat to correlate and entertain.
Romance blossoms in Panipat starring Arjun Kapoor and Kriti Sanon seem to feel good while the unnecessary screen occupancy scenes failed the importance of Rao and Abdali onscreen with core effect. The young charm Arjun Kapoor needs more will to display the epicness like Shahid, Ranveer Singh.
Panipat engages the short second half picking up the war lately. The battle of Panipat needs to fight more in big screens to secure safety in the war-time.