Panni Kutty Tamil Full Movie Review Starring Yogi Babu and Karunakaran
Sophia Loren (Author)
Published Date :

Jul 08, 2022 15:37 IST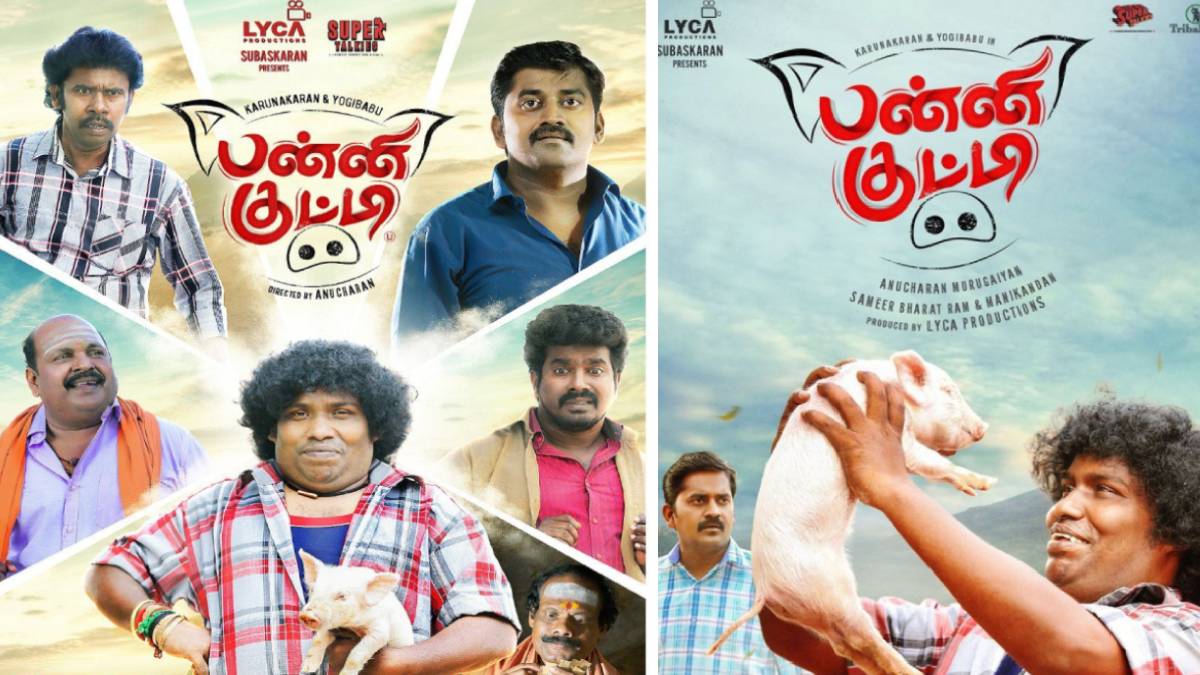 Yogi Babu and Karunakaran starring comedy entertainment film Panni Kutty is released in theatres today. This movie receives good responses from the viewers, and positive reviews flow from the audience. Panni Kutty Tamil movie is directed by Anucharan. A. Subaskaran produces the film.
Panni Kutty has centred the theme of Superstitious. The movie is travelling about many fun elements keeping the pig as a centric character. The love track is also well workout with the merge of counter comedies. As usual, Yogi Babu has attracted the audience with his natural humour sense.
Yogi Babu and Karunakaran searched for a piglet and fought to own the little Piglet. Most of the comedy scenes are well worked in the movie. Why are they in search? Will they catch the Piglet? Who will own the Piglet? What is the reason behind the story? Are the rest of the storyline.
The screenplay is the key positive of the movie, and the cinematography of Sathish Murugan is well displayed. Krishna Kumar composed music for this film. Yogi Babu, Karunakaran, Dindigul I. Leoni, Bijili Ramesh, TSR, Piglet, Singampuli, Ramar, Tiger Garden Thangadurai and Malini Sathappan are the lead roles in Panni Kutty Tamil movie.
Watch Panni Kutty Tamil full movie in theatres from today. It is a complete family entertaining movie which can be watched with children.