Parthiepan requests theatre owners to not curtail the shows of Oththa Seruppu Size 7
Vijayan Sankar (Author)
Published Date :

Oct 03, 2019 11:40 IST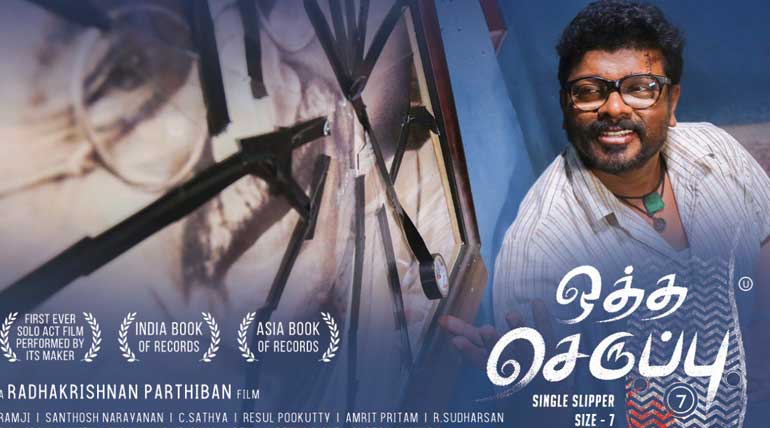 R. Parthiepan requests theatre owners' to not curtail the shows of Oththa Seruppu Size 7: R. Parthiepan held a PRESS meet on 2.10.2019 to request the theater owners to not curtail the shows of his movie Oththa Seruppu Size 7. The movie is written, produced, directed, and also acted by R. Parthiepan.
And the important achievement is it was only him who acted in the movie and nobody else. The audience well received this new effort for the first time in India in recent years. It is running houseful shows until now from its release on September 20th. Many new films were released yesterday on the eve of Gandhi Jayanthi.
Parthiban has made this request to the theater owners not to curtail his Otha Serupu movie shows, but instead increase them.
PRESS meet of R. Parthiepan
Yesterday Parthiepan held a PRESS conference regarding his recently released and highly acclaimed movie Oththa Seruppu Size 7. Radha Ravi, Vidiyal Sekar, Chitra Laxman, and others were with Parthiepan. In the PRESS meet Parthiepan requested to not take the Oththa Seruppu movie from the theaters for the release of new cinemas on October 2nd and also on October 4th.
Parthiepan said instead of releasing films that are taken for 100 crores and make a loss of 50 crores, they should encourage low budget movies like Oththa Seruppu. Radha Ravi was fully praiseful of the Oththa Seruppu No. 7 size movie.
Only by helping producers and directors of such kind of movies, Tamil Cinema will flourish again was his contention. Parthiepan also said that he is meeting Minister Kadambur Raju to request for his help.
There is going to be one PRESS meet tomorrow to stress the theater owners' further to increase the shows of Oththa Seruppu. Failing which he also cautioned of a serious proclamation will be announced by him in the PRESS meet on October 4th.
Oththa Seruppu is not a film but his life of 30 years in Cinema
Parthiepan in the PRESS meet said that the Oththa Seruppu Size 7 is not an ordinary film. But it is his life in Cinema of 30 years. He said he gave everything for the movie as he did in his first film Puthiya Pathai. He requested the theater owners not only to consider money but should also encourage movies like Oththa Seruppu.
Oththa Seruppu is one of the finest efforts of the Tamil Cinema of the only one-person show for the whole movie. Parthiepan's efforts are commendable, and the Tamil people have given him the right recognition.
As per his request only on increasing the shows of it rather than taking it away from the theaters is the right due respect for such world-class effort.