Prasanna Thiravam Web Series Trailer Review New to Digital Media
Karthik Rajkumar (Author)
Published Date :

May 13, 2019 11:28 IST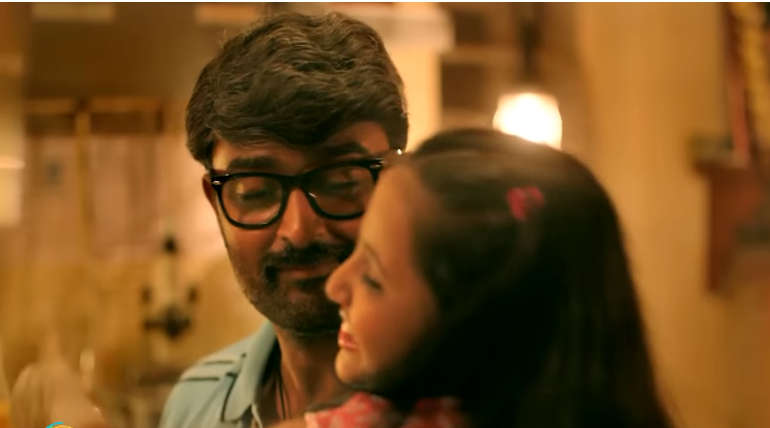 Prasanna Thiravam Web Series: Prasanna seems to have entered the digital world through Thiravam web series. The series is focussed on a scientist who claims to have found a formula for herbal petrol. Yes! You would have guessed this time. The web series is based on Ramar Pillai who had earlier announced that he had discovered herbal chemical but the CBI court convicted him as a fraud.
The scientists did not recognise his invention as the experiment trials did not succeed. But still, he keeps on writing a series of articles about herbal petrol. Even in late December, she had written a letter to the Prime Minister and the Supreme Court to accept her invention if not he would commit suicide. But, it proved to have no response and he calmed down later.
In these circumstances, the teaser for "Thiravam" web series has been unveiled. Looking at the teaser, Prasanna plays the role of Ravi Prakasam. With Salt and Pepper look and a projected belly, he was serious in doing some experiments regarding the herbal petrol and finally finds its formula. If it is proven and revealed to the outer world, the whole economy of the world would be in the hands of him as predicted by his antagonists who are linked up to the level of ruling politicians of the country.
Following this, they are trying to stop him from letting the formula to the outer world and also seems to have to threaten him. The web series don't concentrate on whether Herbal Petrol is true or not. But, it just focuses on the other side after its invention i.e., the consequences that the scientist and his family would be facing.
Well before the release of this trailer, during the time of its first look release, actor Prasanna tweeted that some characters would be hard for actors to do and it is one of them. But, he was sure that he enjoyed and did it and hoped that Tamil Audience would appreciate his acting in this web series.
Sneha's love husband, Actor Prasanna always love to do characters of different colours and style. Both of them were married in May 2012.
As far as Prasanna is concerned, he will act in any kind of character provided it is significant to a story line irrespective of any negative shades. As witnesses to his negative image acting, we could say some films such as "Thirutupayale 2" in 2017 and "Anjaathe" in 2008. Whereas, he has also done 'Kalyana Samayal Saadam' released in 2013 in which he would be likely playing the role of an impotent hero. While many heroes avoid doing such films in their career, he boldly did it.
In this line, his new attempt of acting as a scientist with a different look would also be fruitful and it would not go in vain.
Such a science-oriented storyline generally has many expectations in both the digital and cine world. To tell about some backdrops of the trailer, some vulgar words should have been avoided. It seems that they were added to trigger the emotions of viewers. Though the nut is good, how nice the scripts of the screenplay would be revealed only after the release of the web serial on 21st of this month.