Puneeth Rajkumar Death: Reason Behind The Demise And Eye Donation
Sophia Loren (Author)
Published Date :

Oct 30, 2021 10:38 IST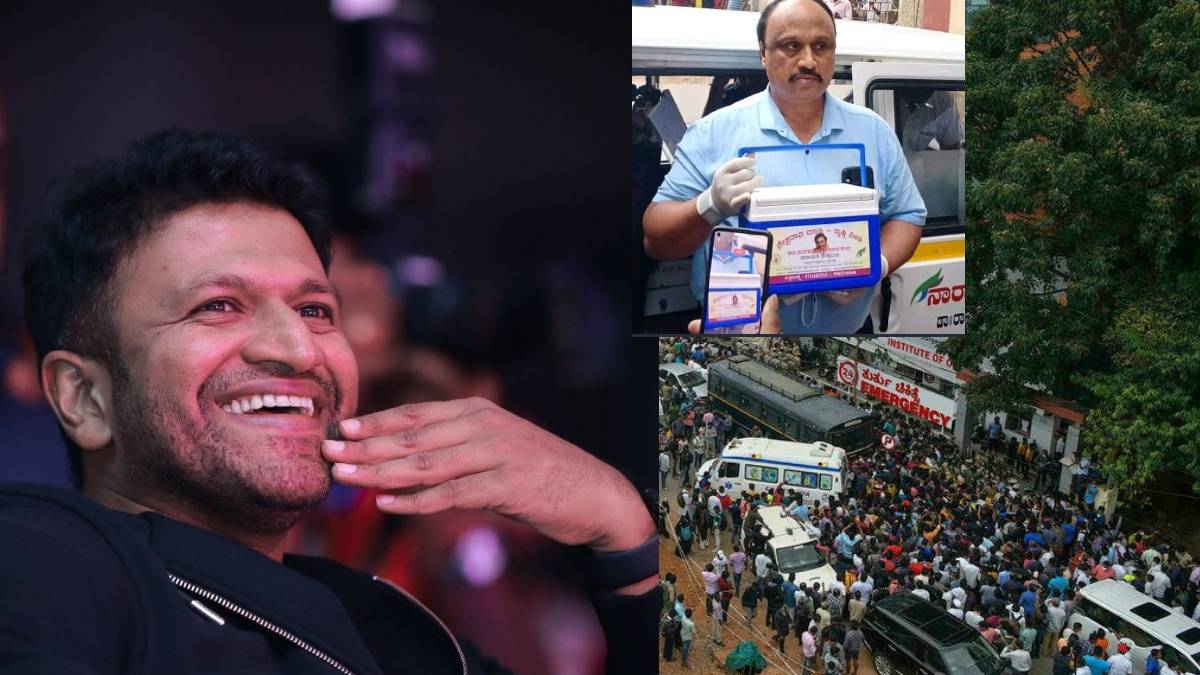 The death of famous Kannada actor Puneeth Rajkumar has caused a stir across the country. Not only his family members but also his fans and celebrity friends couldn't come out of the shock. His final rituals are delayed as his daughter is coming from America.
Actor Puneeth Rajkumar who is also called Appu is a good actor and a social worker. His family members are well-known personalities in Kannada Cinema. Puneeth is the youngest and fifth child of actors Rajkumar and Parvathamma Rajkumar.
Puneeth Rajkumar entered the Telugu film industry at a very young age and has received the best child actor award. Puneeth Rajkumar married Ashwini Revanth on 1 December 1999. They have two daughters Drithi and Vanditha. One of his daughters is returning back to India following the death of their father.
The final rituals for Punneth Kumar are set up, and they will be performed once Puneeth Kumar daughter comes home. Curfew is imposed in Bangalore, and holiday is announced to schools. The fans are mourning the death of their superhero. Lakhs of fans are in line to see the body of Appu. Police are in a spot to make sure that there pop no problems.
The reason for Puneeth Rajkumar is still unacceptable. He is just 46, and he is a person who takes care of health with exercise. He also recommends to his friends and fans the importance of exercise.
His fans and friends will know that he loves doing exercise. While exceeding yesterday, he got sudden cardia and was taken to a private hospital in Bangalore. There seemed no response from him even while doing the treatment. His fans were crowded in front of the hospital, and later it was reported that Puneeth Rajkumar had passed away.
His exercising video is going viral on social media. Not only that video but also his dance video, movie dialogues, and the recent event photos are going viral on the internet. He also likes giving surprises to his fans before a movie launch which gathered him more fans.
As a social worker, Puneeth Rajkumar has helped the poor with 45 free schools, 26 Orphanages, 16 Old age homes. He wished to donate his eyes after death, and it was also done. Puneeth Rajkumar's eyes were donated to a donation centre after his death.
Social media is completely filled with his photos. Puneeth Rajkumar death has caused a huge stir among the fans and celebrities. The present happening shows how much good he has done as an actor and also as a social worker. He gained enormous love and deep respect from everyone.