Bigg Boss Tamil Most Disciplined Housemate Cheran Rajavukku Check Movie Official Trailer
Sivaranjani Soundararaj (Author)
Published Date :

Oct 14, 2019 21:05 IST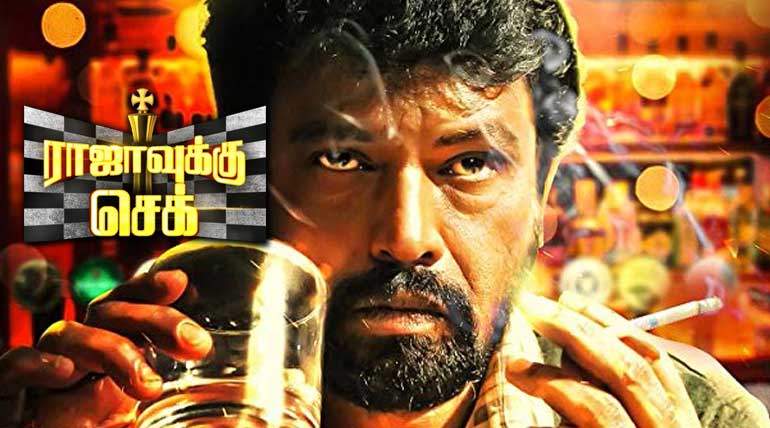 Bigg Boss Tamil Most Disciplined Housemate Cheran's Rajavukku Check Movie Official Trailer: Rajavukku Check is an investigate thriller drama starring Cheran Pandian, Srushti Dange in the lead roles. The movie directed by Jayam Ravi's Mazhai director Sai Rajkumar and comes back through Rajavukku check in the Tamil Film Industry.
Rajavukku Check thriller movie produced under the banner of "Pallatte Kokkatt Film House". Producers 1st debut movie in Tamil film industry.
Director cum Actor Cheran plays a different role instead of family subjects in Rajavukku check movie sharing the screen space with three actresses Srushti Dange, Nandana Varma, and Sarayu.
Vijay Tv's serial " Kana Kaanum Kaalangal" fame Irfan also plays a supporting role alongside Cheran. Vinod Yajamaanyaa composes the music for Cheran-Sai Rajkumar's movie. The movie releases all over India under SDC picturez F. Usman Faheed.
Cheran is a well-known family-oriented film director and actor in the Kollywood industry. After Bigg Boss Tamil season 3 aired by Star Vijay, the respect for Cheran reaches leaps.
Being an elderly figure amidst 17 contestants of the BB season, he secured a place with his gentle behavior. His composed nature received the most disciplined housemate award from Kamal Haasan in Bigg Boss 3 Grand finale.
Cheran's vision is practical among things; His observing nature is always a directorial touchwood. After Bigg boss, Cheran resumes his career with the Rajavukku Check movie and expected to get a huge response from his BB fans side.
Rajavukku Check theatrical trailer releases and thrills the audience with a guess of not revealing the plot. The movie trailer twirls around the investigation and tortures of characters opening Cheran as a Kleine-Levin Syndrome, a sleeping disorder causing a man to sleep 8 hours, day or week.
Cheran roles up as a Police officer investigating the case of Srushti Dange and feds up by the tortures of the opponent while investigating.
Cheran also sets his schedule busy in 2019 for the directorial film of Thirumanam, starring Umapathy Ramaiah and Kavya Suresh in the lead role co-starring Cheran, Sukanya, M.S.Bhaskar, Thambi Ramaiah, Manobala under the banner of Prenisis International.